Z68
With every chipset, there's a call to arms in providing the package that everyone needs. Unfortunately there's never one motherboard which can cater for every possibility, but there are some that come quite close. Our review today is on the Zotac Z68ITX-A-E Wifi - a mini-ITX take on the Z68 chipset, which promises to be a winner right from the start, with dual gigabit Ethernet, USB 3.0, onboard wifi, onboard power/reset buttons, a debug LED, a lot of extras with your motherboard, and all the extras that Z68 offers. For $170, we're looking at a good contender for an award here, as long as the performance and additions compare well to its rivals. Read on for the full review!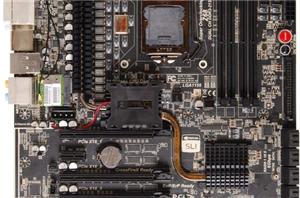 The Zotac "Crown Edition-ZT-Z68 U1DU3" is a Z68 motherboard in the Extended ATX (E-ATX, 330x305 mm) format. At that size, you know from the start that it will...
23
by Ian Cutress on 7/16/2011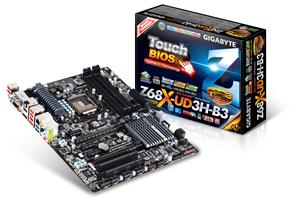 Gigabyte has released their Z68 lineup, and I am going to look at the UD3H - a $170 Z68 board aimed at the mainstream consumer market. The Z68 based...
70
by Brendan van Varik on 7/11/2011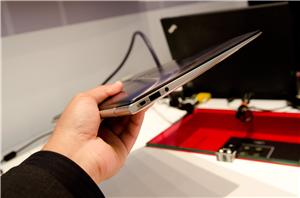 As we found out in our Z68 review, Intel's SRT (SSD Caching) is basically a software tool baked into Intel's RST driver - there's no real hardware requirement in...
14
by Anand Lal Shimpi on 5/31/2011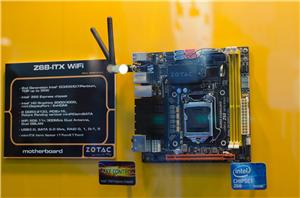 Zotac has two mini-ITX Z68 motherboards on display at Computex: the Zotac Z68-ITX WiFi A and B models (Z68ITX-A-E and Z68ITX-B-E). Both feature Intel's Z68 chipset with all of...
10
by Anand Lal Shimpi on 5/31/2011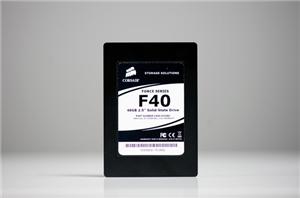 I have to admit that Intel's Z68 launch was somewhat anti-climactic for me. It was the chipset we all wanted when Sandy Bridge first arrived, but now four months...
81
by Anand Lal Shimpi on 5/13/2011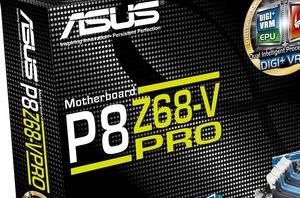 ASUS P8Z68-V PRO: Friend or Foe? Yet another 6-series chipset is upon us from Intel. In terms of just consumer level desktop Cougar Point chipsets, this makes the seventh on...
99
by Ian Cutress on 5/11/2011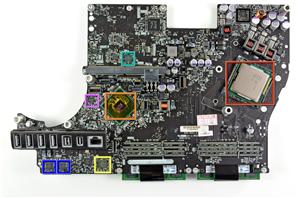 Yesterday Apple introduced its first Sandy Bridge based iMacs. Thanks to @siromega I was pointed at iFixit's teardown of the new 21.5-inch iMac, which pointed out that the new...
37
by Anand Lal Shimpi on 5/4/2011