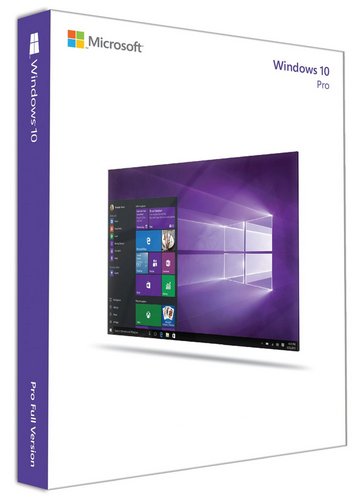 Back in January, Microsoft made a rather surprising announcement that it was changing the support model for older operating systems running on the latest Skylake hardware. As part of the announcement, going forward, the latest processors and chipsets would only be supported on the current version of Windows. As of now, and for the foreseeable future, that means new chips will only be supported on Windows 10.
This was a surprise because both Windows 7 and Windows 8.1 are still in their "extended support" phase, and generally that means the operating system is left as is, but security updates are done until the end of extended support. For businesses especially, many had just finished their Windows 7 upgrade and there was not necessarily a big push to start over again. But at the same time, workstations need to be replaced. As a slight reprieve, Microsoft said in January that they would provide a list of computers that would have support for Skylake until July 2017. Since then, the list has been made available here: http://windows.microsoft.com/en-us/windows/skylake-support
There was some ambiguity about the initial notification though. After July 2017, patches that are found to cause an issue with Skylake systems would be excluded from certain security patches. But what that meant exactly wasn't stated. Today Microsoft has both extended the diary date for the end of support, as well as provided a bit more clarity on what will happen after.
First, the new end of support for the listed computers is now July 17, 2018. That is a one-year extension over the initial date. The initial 2017 date was so short that I'm sure Microsoft got some not so friendly responses from their largest enterprise customers who are most certainly going to have Skylake systems running Windows 7. July 2018 should be enough time for actual planning and testing to be done.
Second, all critical patches will be addressed for Skylake systems until the end of mainstream support for the operating system, which is January 2020 for Windows 7, and January 2023 for Windows 8.1. This clears up the odd wording previously announced, and means that if you have to continue running Windows 7 on the approved machines after July 2018, you won't be left vulnerable to a security issue that is already patched.
What is not changing is the stance on future hardware. When the latest AMD and Intel processors are released, they will only be supported on Windows 10. But at least this policy is laid out ahead of time, instead of them changing the policy half way through support. Pray they don't alter it any further.
There's a big difference between something capable of running Windows 7 and something that is supported running Windows 7, especially when you have critical infrastructure. Future hardware may run just fine on Windows 7 if you can put up with issues like Ian had installing Windows 7 on a new Skylake system when he was forced to use an optical disk. For business, they likely want to stick to the supported methods unless they have ambitious IT departments.
Source: TechNet Blog