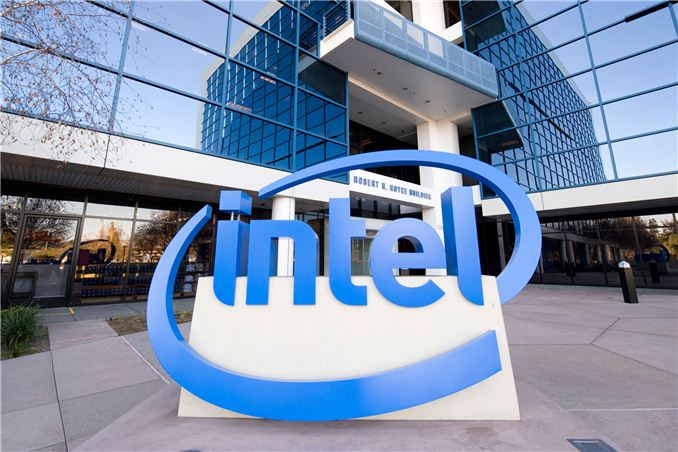 Intel has quietly added a new Skylake-U processor into its price list. The new Intel Core i7-6660U system-on-chip is designed for low-power notebook systems and provides higher performance than its direct predecessor, the Core i7-6650U, and sits on the top of Intel's 15W mobile CPU stack.
The new Intel Core i7-6660U belongs to the Skylake-U family of processors that feature CPU and PCH on the same piece of substrate and are used to build mobile PCs with low power consumption. The new chip is currently only listed in Intel's price list, which reveals its general specs (two cores with hyperthreading, 4 MB L3 cache and 2.40 GHz clock-rate, no word on turbo) as well as its price of $415 in 1000-unit quantities. The CPU costs the same amount of money as the Core i7-6650U and the Core i7-6560U.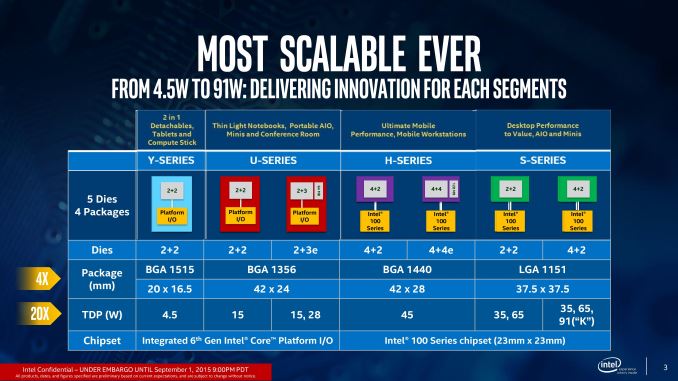 If the Core i7-6660U chip shares general design with its predecessor, then it features two cores with Hyper-Threading technology clocked at 2.40 GHz (up 200 MHz from the i7-6650U), 4 MB L3 cache, a dual-channel memory controller (support for DDR4-2133, LPDDR3-1866 and DDR3L-1600 memory), Intel Iris Graphics 540 (48 execution units with 64 MB eDRAM, up to 1.05 GHz clock rate, up to 806.4 GFLOPS compute performance) as well as a 15 W TDP. The new processor should also support all the technologies that other Skylake-generation mobile Core i7 chips support, including AES-NI, AVX 2, vPro, virtualization (VT-x, VT-d), software guard extensions (SGX), TSX-NI, MPX, Trusted Execution, Secure Key, SSE4.1/4.2 and so on.
Intel Core i7 "Skylake-U" CPU Comparison
Core i7-6660U
Core i7-6650U
Core i7-6600U
Core i7-6500U
Core i7-6567U
Cores/Threads
2/4
Base Frequency
2.4 GHz
2.2 GHz
2.6 GHz
2.5 GHz
3.3 GHz
Turbo Frequency
unknown
3.4 GHz
3.4 GHz
3.1 GHz
3.6 GHz
L2 Cache
256 KB x 2 (512 KB)
L3 Cache
4 MB
Memory
Dual-channel DRAM controller with
DDR4-2133, LPDDR3-1866, DDR3L-1600 support
iGPU
Iris Graphics 540
Iris Graphics 540
HD Graphics 520
HD Graphics 520
Iris Graphics 550
iGPU Config
48 EUs
24 EUs
48 EUs
eDRAM
64 MB
-
64 MB
TDP
15 W
28 W
Configurable TDP-down
unknown
9.5 W
7.5 W
23 W
Launch
Q1 2016
Q3 2015
Price
$415
$415
$393
$393
$415
The quiet addition of the Core i7-6660U into the price list indicates that Intel is starting to gradually refresh its Skylake lineup of products. It is unclear whether the refresh is conditioned by the upcoming spring refresh cycle of PC makers or higher yields of chips produced using the 14 nm process technology. Nonetheless, the new CPU will help PC makers to differentiate their new offerings and speed up performance in certain applications.
Source: Intel Price List via CPU-World.