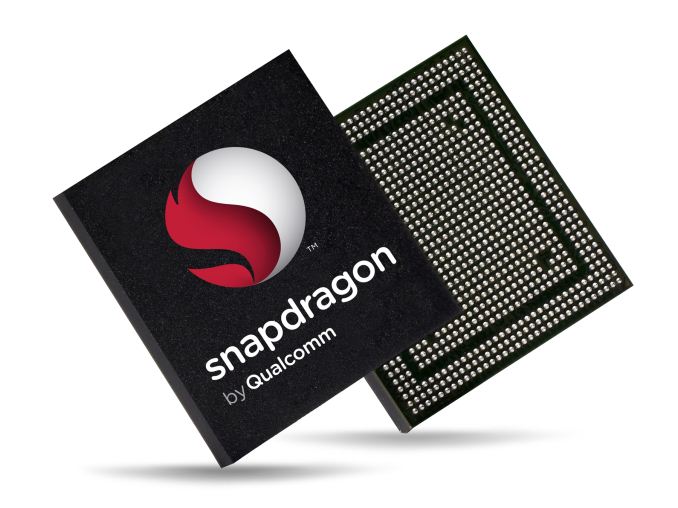 While Qualcomm already announced the Snapdragon 821, with the announcement details were rather sparse. Fortunately, today Qualcomm followed up with more details. Those that followed the announcement might recall that the only information disclosed at the time was that the CPU big cluster was now at 2.4 GHz. Today, we also get a GPU clock disclosure, with full details as seen below.
| | | |
| --- | --- | --- |
| | Snapdragon 820 | Snapdragon 821 |
| CPU Perf Cluster | 2x Kryo 2.15 GHz | 2x Kryo 2.34 GHz |
| CPU Power Cluster | 2x Kryo 1.59 GHz | 2x Kryo 2.19 GHz |
| GPU | Adreno 530 624 MHz | Adreno 530 653 MHz |
Interestingly enough, Qualcomm is also claiming a 5% bump in power efficiency, which sounds like it's actually referring to platform power but could just be overall SoC efficiency. Other marketing bullet points include support for Snapdragon VR SDK which allows for Daydream support as well as dual phase detection. I'm not sure what this is unless this is referring to support for two separate phase detect auto focus systems similar to the Sony Alpha SLT-A99, but Qualcomm is claiming that this will improve autofocus speed compared to a traditional PDAF solution. The ISP also now supports extended ranges for laser AF, so systems like those seen in the LG G5 and HTC 10 will be able to better guide contrast AF for devices where PDAF isn't available or can't be used.
Qualcomm is also citing some interesting statistics for user experience with the Snapdragon 821, such as 10% faster boot speed, 10% faster app loads, and some BSP changes combined with faster processing to enable smoother scrolling and improved web browsing performance. The Snapdragon 821 SoC is already shipping in devices like the ASUS ZenFone 3, so we shouldn't be far off from seeing major launches using this SoC. It's interesting to note here that last year we got details of Snapdragon 820 by September but we have yet to see what Qualcomm plans to launch for next year's flagships. It'll be interesting to see whether they stay with a custom CPU core or elect to go with an ARM Cortex big.LITTLE configuration similar to the Kirin 950.