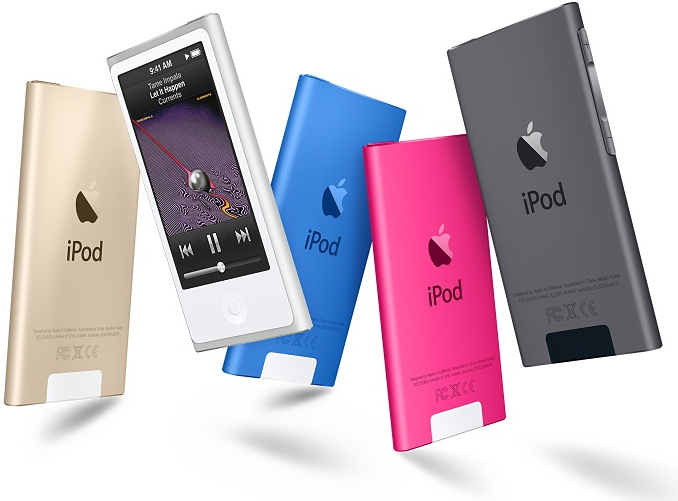 Apple has discontinued its iPod Nano and iPod Shuffle personal media players. The only iPod that remains in Apple's fleet is the iPod Touch, which is based on the iOS device hardware and software stacks. At present, Apple's iPod Nano and iPod Shuffle are still available from retailers like BestBuy, but EOL of the outdated iPods once again signals that MP3 players are essentially a dead product category.
Apple launched its first iPod in late 2001 and the player quickly gained popularity among users of Apple's Mac computers. Initially, Steve Jobs did not want iPod to be compatible with Windows-based PCs as he considered the player to be an important selling point for the Mac platform as back then MP3 players from other makers were not sophisticated or user friendly. Moreover, in the lack of smartphones in Apple's arsenal, iPod and iTunes (launched in early 2003) were in the center of its personal digital media strategy of the company.
Other executives at Apple persuaded the CEO to make iPod and iTunes compatible with Windows in 2004 and this is when sales of the music player started to grow rapidly. Several years later, the iPod became Apple's most successful product ever and brought the company billions of dollars. Over time, many third-party accessories were developed for iPods, creating an industry around one product. Besides, Apple's iPod players were among of the most desired Christmas gifts in the U.S. in the second half of 2000s.

Throughout its more than 15-year history, Apple's iPod has changed its form-factor multiple times and switched hardware platforms for a dozen of times. For example, Apple's initial iPods used miniature HDDs (including HGST's and Seagate's 1" hard drives in the iPod Mini), but eventually all of them switched to NAND flash memory. With iPod Touch, the players obtained hardware found in iPhones and started to use iOS.
As sales of Apple's iPhones increased, shipments of the company's iPods declined because people now use smartphones to watch videos and listen to music. As a result, the company began to phase out the iPod. At first, Apple discontinued the iPad Classic player in 2014. This week, the company EOLed its iPod Nano, iPod Shuffle, as well as iPod Touch with 16 GB and 64 GB of memory. The only iPods left are the iPod Touch models with 32 GB and 128 GB of storage.
The discontinued iPod Nano and iPod Shuffle were released on 2012 and 2010, respectively. Moreover, the existing iPod Touch was launched in mid-2015. Officially, Apple claims that the discontinuance of the outdated iPods is a way to simplify the product family. On the other hand, due to dropping sales of personal media players (the company has not reported sales of players for years), it may simply make no sense for Apple to keep the cheap and unpopular models in the lineup.
"Today, we are simplifying our iPod lineup with two models of iPod Touch, now with double the capacity, starting at just $199, and we are discontinuing the iPod Shuffle and iPod Nano," a statement by Apple reads.
Related Reading:
Sources: The Verge, Business Insider.