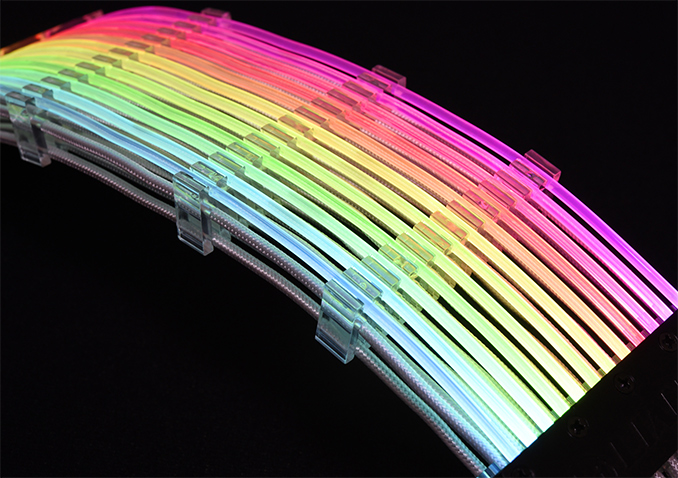 Lian Li has started to sell its new PSU cable featuring addressable RGB lighting. The cable is now available on both sides of the Atlantic Ocean at an introductory price below $40/€40. Going forward, the unit will get a bit more expensive, but will stay below $50/€50.
Announced at Computex last month, the the Lian Li Strimer (pronounced 'Streamer') is a light emitting module featuring RGB LEDs that can be attached to Lian Li's white PSU cable and create an impression that the wires are glowing. The Strimer has a connector to attach to motherboards that can control addressable RGB lighting and works with all popular motherboards brands as well as their software. Alternatively, the Strimer can be plugged to a special module that features 10 pre-programmed lighting options and can be controlled manually.
Check out a news story from our Computex coverage.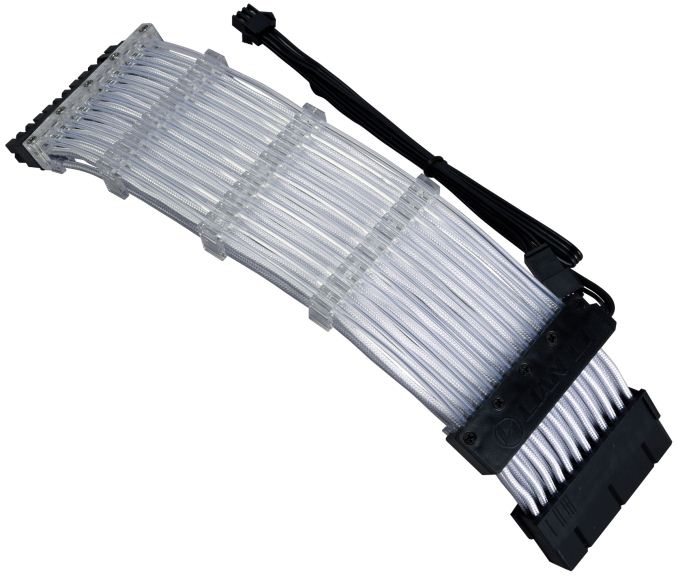 Lian Li's Strimer module and its white cable are compatible with all ATX PSUs available on the market and the installation procedure does not seem to be too complex.
The Lian Li Strimer is now available from Amazon and Newegg in the US, Caseking in Germany, and OcUK in the UK. For a limited time the product will cost $5/€5/£5 below its MSRP, but after that its price will increase to $45/€45/£40.
Pricing of Lian Li Strimer
Retailer
Country
Current Price
MSRP
Amazon
U.S.
$35
$45
Caseking
Germany
€40
€45
Newegg
U.S.
$40
$45
Overclockers UK
U.K.
£35
£40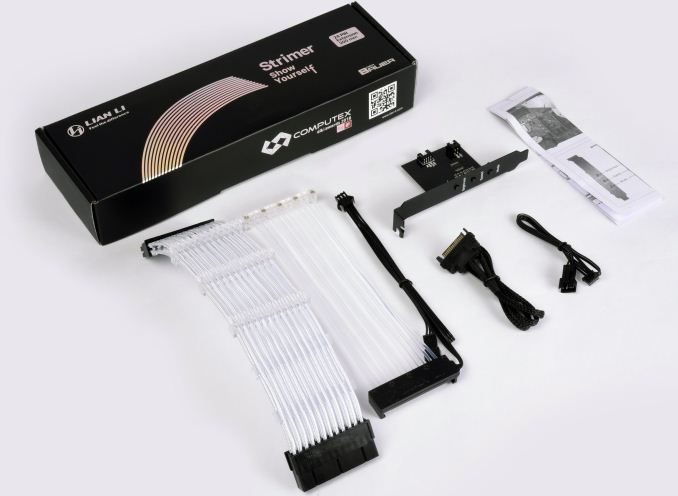 Related Reading