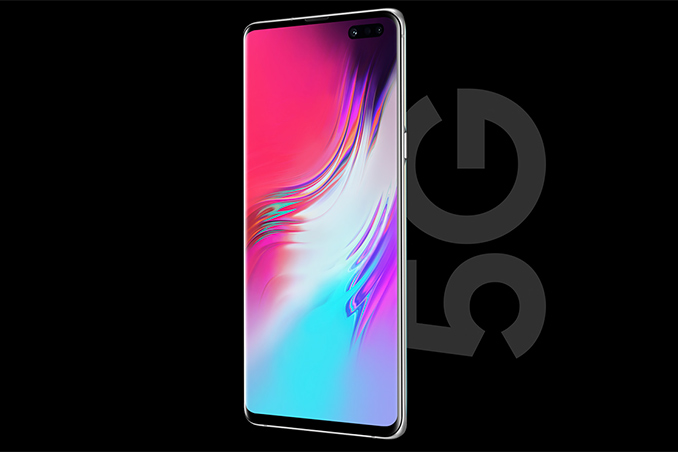 Samsung has announced launch dates for its Galaxy S10 5G smartphone in the UK. The handset will be available for pre-order a week from now and will ship to customers in early June. The flagship phone from Samsung will be sold by two local operators and the company itself.
Samsung's Galaxy S10 5G will be available to pre-order starting May 22 and will go on sale from June 7. The smartphone will be available directly from Samsung's own online and retail stores, from EE, and from Vodafone. Pricing of the product will be disclosed when it becomes available for pre-order a week from now.
Equipped with a 6.7-inch AMOLED display with curved edges and a 3040×1440 resolution, the Samsung Galaxy S10 5G for the European market is based on the company's own platform comprising of the Exynos 9820 SoC and an in-house developed 5G modem. The AP will be paired with 8 GB of DRAM, 256 GB of NAND flash storage, as well as a 4,500-mAh battery.
As reported, imaging capabilities of the Galaxy S10 5G are more advanced than those of the regular models. In particular, it has an hQVGA time-of-flight 3D sensor on its front and on its back, two things that 4G versions lack.
Related Reading
Source: Samsung