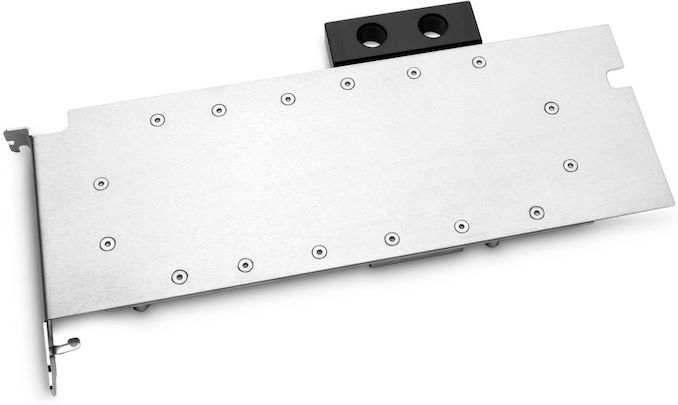 Being one of the world's leading suppliers of components for custom liquid cooling systems, EK Water Blocks on occasion release some rather exotic products. This week the company launched the new EK-FC GV100 Pro, its 2nd Generation water block for cards based on NVIDIA's GV100 graphics processor. The product features design elements that could eventually be adopted on other water blocks form EKWB, but which are for now reserved to the newly announced 'Water Block for Professionals'.
The EK-FC GV100 Pro water block is comprised of a cold plate made of nickel-plated electrolytic copper as well as a top cover made of industry grade stainless steel, and are both sealed together using EPDM O-rings. The cold plate covers the entire surface of NVIDIA GV100-based cards and thus cools down the GPU and memory package as well as multi-phase VRM. The key difference between the new unit and its predecessor is that it uses Open Split-Flow design with a low hydraulic flow restriction as opposed to Inlet Split-Flow design. Besides, the stainless steel top now features an I/O bracket that replaces the stock one, which promises to add more sturdiness to the assembly (a first for EKWB).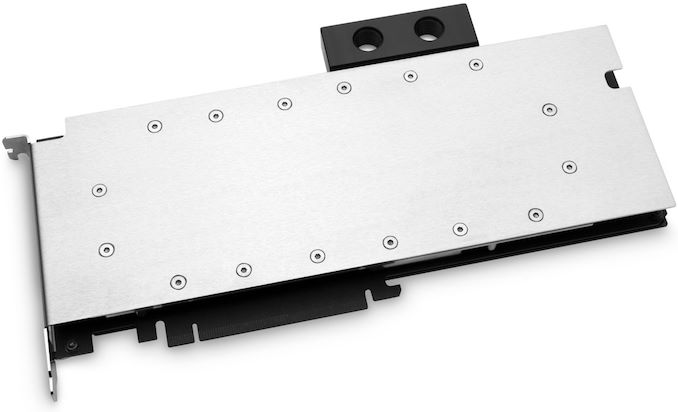 Additionally, the device also comes with a backplate to enable passive cooling of components as well as add rigidity to the card. It is noteworthy that when installed, the EK-FC GV100 Pro retains compatibility with NVLink bridges.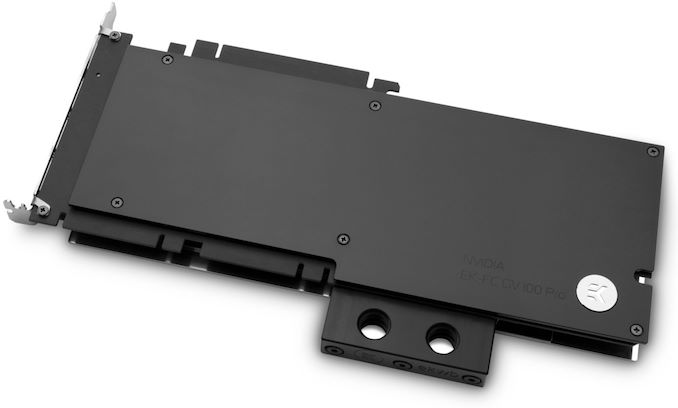 As is traditional for EKWB, its water blocks use regular G ¼ inch barbs for tubing (with brass standoffs pre-installed) that are compatible with a wide range of custom liquid cooling systems.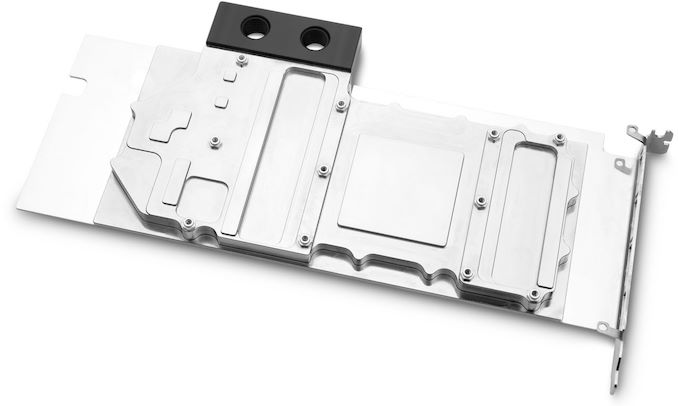 Being designed for NVIDIA's Titan V, Tesla V100, and Quadro GV100 graphics card that are not exactly aimed at gamers or mainstream enthusiasts, the EK-FC GV100 Pro water block does not feature any transparent or RGB-enabled options.
EKWB has already begun to take pre-orders on the EK-FC GV100 Pro water block as well as the backplate and will ship the products in two to four weeks' time. Since we are talking about a professional-grade product, it is more expensive than EKWB's regular units: the water block is priced at €249.9, whereas the backplate costs €47.9, with VAT included.
Related Reading:
Source: EKWB