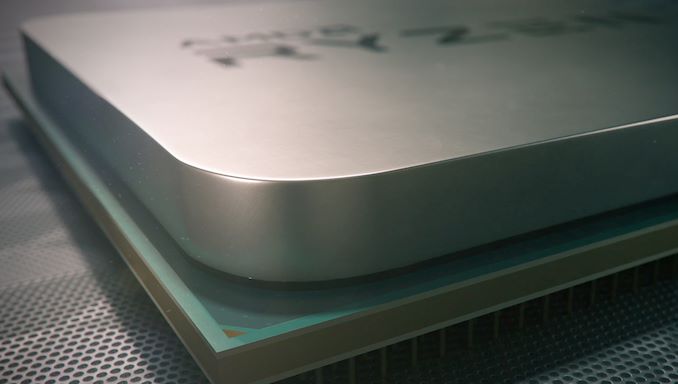 For many PC enthusiasts, overclocking means a lot of fun, both in terms of process and the end result. To a large degree overclocking is a lottery that is never guaranteed, and when it comes to AMD's latest Ryzen 3000 processors, getting a CPU with high overclocking potential is not easy at the moment. This has left an opening in the market for retailers who are selling pre-binned chips with guaranteed overclocking potential.
There are several stores that sell pre-binned CPUs and other components: Silicon Lottery from Texas, USA; Caseking from Germany; and Overclockers UK. Silicon Lottery was the first company to start offering pre-binned AMD Ryzen 3900X processors last month and by now their entire first batch has been sold. Meanwhile, this week Caseking began to sell AMD's latest CPUs with a guaranteed overclocking potential.
The list of pre-binned AMD's Ryzen 3000-series processors to be available from Caseking includes Ryzen 9 3900X, Ryzen 7 3700X, and Ryzen 5 3600, but at present only the model 3700X is available. All the CPUs are pretested by Roman "der8auer" Hartung, a well-known overclocker, using Prime95 26.6 software with an FFT length of 1344 for at least one hour with AMD's Wraith Prism cooler. Meanwhile, voltage of the chips is kept under 1.4 V.
Pre-Binned AMD Ryzen 3000 CPUs by CaseKing.de
Cores/
Threads
Default Clocks
Base/Boost
Guaranteed OC (base)
L3
TDP
(default)
Price
(EUR)
Ryzen 9 3900X
12/24
3.8/4.6 GHz
4.3 GHz
64 MB
105 W
€619
4.25 GHz
€599
4.2 GHz
€579
Ryzen 7 3700X
8/16
3.6/4.4 GHz
4.3 GHz
32 MB
65 W
€449
4.25 GHz
€429
4.20 GHz
€399
Ryzen 5 3600
6/12
3.6/4.2 GHz
4.3 GHz
32 MB
65 W
€300
4.25 GHz
€280
4.2 GHz
€260
Pre-binned processors from Caseking cost €50 – €100 more than regular models, so overclocking in this case is not a 'free' performance upgrade. Furthermore, buyers in Germany have to pay VAT of 19%. The good news, however, is that as per European laws, the CPUs are backed with a two-year warranty.
Related Reading:
Sources: Hardwareluxx, Caseking, Tom's Hardware