Introduction
It has been more than a year since NVIDIA released their GeForce 8800 GTX graphics chip for desktop computers - a chip that remains to this day the fastest gaming GPU (if we include the 8800 Ultra update). We've heard lots of talk during the past year or two about DirectX 10 and how it would enable improved performance and better graphics. However, only recently have we started to see games that actually utilize the technology, and we're still waiting for performance increases. Still, there is little doubt that DirectX 10 is the future, and NVIDIA is ready to embrace the technology on all levels with the introduction of the GeForce 8800M GTS and GTX.
Six months ago, NVIDIA released their first
DirectX 10 multiple graphics chips
, but a decidedly large gap remained between performance laptop and desktop hardware. In fact, there were quite a few areas where the last generation GeForce Go 7950 GTX outperformed the latest and greatest DX10 GeForce 8700M GT. Simply put, at the time it was necessary to remove too many features in order to reach the target power envelope. Where performance desktop GPUs had 96 or 128 Stream Processors (SPs), the mobile offerings topped out with one-third the number of SPs.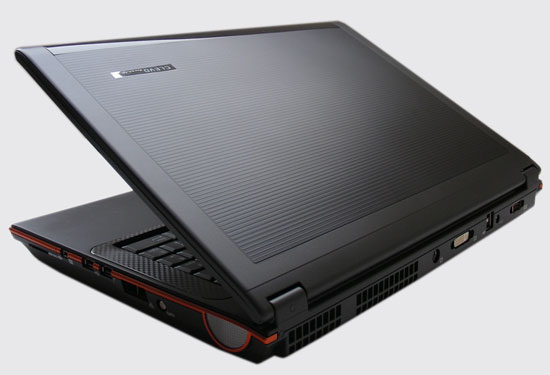 Earlier this month, NVIDIA launched their GeForce 8800 GT to nearly universal praise and high demand. Many of the elements that make the 8800 GT so attractive match up very well with the mobile market: smaller size, higher performance, and lower power requirements. Most of these benefits come from the new 65nm process technology, which is why we haven't seen high-performance DX10 mobile parts until now. The result is that nearly all of the features and performance currently available on the desktop will soon be coming to notebooks from a variety of manufacturers.
Unfortunately, we were unable to get an appropriately equipped laptop in time for this article. We expect availability starting in early 2008 - with pre-orders starting shortly - from most of the usual suspects for gaming notebooks. We should have one of the first 8800M GTX production notebooks in the near future, at which point we will be able to say something more about actual performance. However, there's still plenty of other information to cover, so we will begin with an overview of the market along with a look at the specifications of the upcoming GeForce 8800M products.