System Overview
The WidowPC Sting 517D2 looks like a true gaming enthusiast notebook, graced naturally with a black widow logo. While we are officially reviewing the WidowPC 517D2, however, it's worth noting that the chassis is provided by a major notebook ODM, who also supplies an essentially identical notebook chassis to a number of other companies. NVIDIA showed us a couple notebooks back in October from different manufacturers, but other than a few cosmetic changes the two units were the same. Not all companies will use this exact chassis, of course, but if you look at the images and they appear to be the same as what we're showing, you're likely getting the same system. Where the differences come is going to be in other less-tangible areas - warranty and support, pricing, availability, build times, configuration options, etc.
Since pictures are worth a thousand words, we're going to dispense with about 8000 words of filler text here and just include some shots of the system from various angles. It's an attractive unit with a chassis typical of what you find in 17" gaming/desktop replacement notebooks. It comes with a brushed aluminum top adorned with a black widow, one hard drive bay, two memory slots, and a very fast GPU.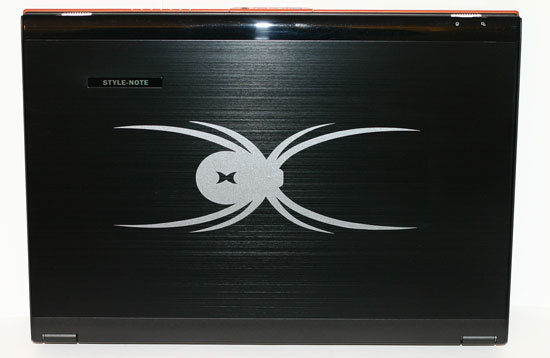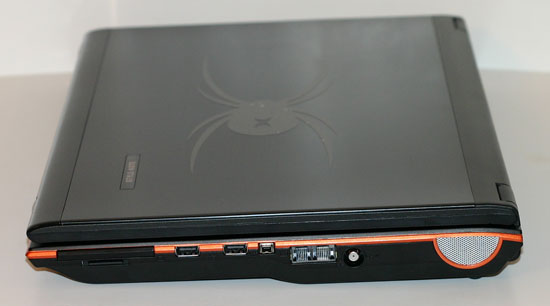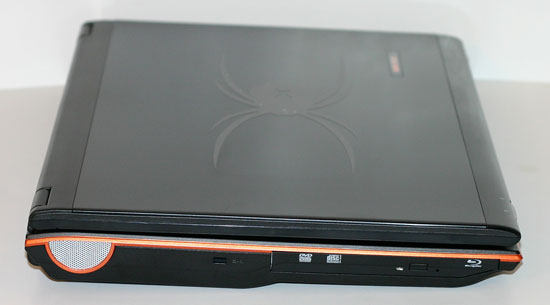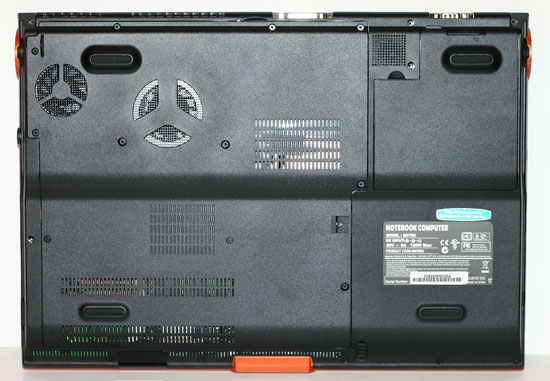 If you're after even more performance, WidowPC also offers an even larger notebook chassis that includes room for up to three 2.5" hard drive bays and the option to run dual 8800M GTX SLI. The price for the Sting 917D is naturally higher, the system is heavier, and battery life will be quite a bit lower. The 917D uses desktop CPUs and WidowPC offers several quad-core options along with the dual-core E6750. The 517D2 is already pushing the limits of what most people are willing to accept in terms of battery life (as we'll see later), so it's really more of a transportable DTR as opposed to a mobile computer. The big brother 917D just takes that philosophy a step further.
What sort of person actually wants or needs a $3000+ gaming notebook? Certainly, many would be better served by forgetting about mobile gaming and simply purchasing a reasonable "serious" laptop for mobile use and using a faster and less expensive desktop for gaming purposes. A $2000 desktop PC packs quite a punch these days, and paired with a reasonable $1000 laptop you would end up with two computers that are better suited to specific tasks. However, not everyone benefits from such a setup. If you like to be able to move your PC around the house at will, or if you live in cramped quarters, you might want a single DTR setup like the 517D2. Small college dorms might not have a lot of room for a full desktop system - especially if you have roommates - and people that are on the road a lot will appreciate something they can easily pack along for those times when you absolutely have to get your gaming fix away from home. LAN party goers might also like having a gaming notebook.