The rate of change within the computer industry is frequently startling. [Maybe someone could plot the derivative….] Case in point, netbooks have now been in the market for nearly two years, and pretty much every major player within the computer industry has a competing offering. In just two short years, features, battery life, and even performance have increased significantly. We recently looked at the MSI Wind U123 and ASUS 1000HE, two of the first netbooks to ship with Intel's latest Atom N280 processor. Compared to previous netbooks using the N270, not much changed -- we are after all looking at a meager 4% clock speed increase. Compared to older netbooks, however, we've seen a decent performance jump relative to the initial Eee PC 2G/4G's Celeron M900.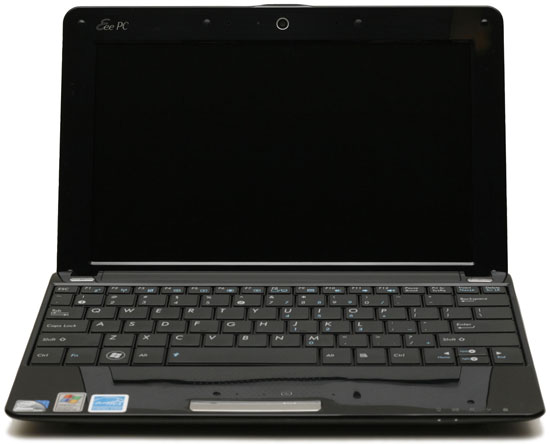 Today we have the latest iteration of the ASUS Eee PC, the 1005HA. Very little has changed relative to the 1000HE/1000HA -- and the primary difference between those two is the use of a larger battery in the 1000HE along with an option to get either an N280 or N270. ASUS is still using a 10.1" LCD, but they have switched to a different battery again and have increased the specified battery life to 10.5 hours (from 9.5 hours). The casing has also changed a bit, as it's now a lot more difficult to access the hard drive.
We've also revamped our netbook testing since last article, adding some additional tests and providing more details than before. Unfortunately, we were unable to run all of the new tests on previously reviewed netbooks, but we do have several netbook reviews in the pipeline and we will provide results from those models where possible. Outside of battery life, something that varies based on installed components and features, most netbooks will have similar performance. That being the case, any extra features as well as usability, design and pricing are largely going to determine what users will want to purchase.