Midrange Gaming Machines
As mentioned on the previous page, the GPU market has been very dynamic as of late. We've seen new 600-series cards from NVIDIA and 7000-series cards from AMD, as well as price cuts on many models from both companies. The following three builds are aimed at three price brackets: $750, $1,000, and $1,250. As the builds increase in price, the GPUs and CPUs increase in capability and cost while we hold the rest of the components more or less constant.
$750 gaming computer
Intel's new Ivy Bridge-based Core i3-3220 offers better gaming performance compared to its Sandy Bridge-based Core i3-2120 predecessor, the king of low-midrange gaming CPUs. The i3-3220 offers about a 10% increase in performance across the board while using less power, compared to the i3-2120. AMD's Radeon HD 7850 graphics cards can now be found for around $200 after its recent price drop. That puts its cost slightly above the NVIDIA GTX 560 Ti (which can be found for just under $200). You can compare the Radeon HD 7850 and GTX 560 Ti in Bench. The two cards trade blows with many titles, but when AMD wins, it usually wins more handily than NVIDIA when NVIDIA wins. Furthermore, the Radeon HD 7850 pulls less power under load; most 7850s require only one PCIe 6-pin power connector while 560 Ti requires two. Thus, because the 7850 generally performs better while using less electricity, it gets our nod here. That said, the 560 Ti remains a good choice that's worth your attention (i.e. watch for sales).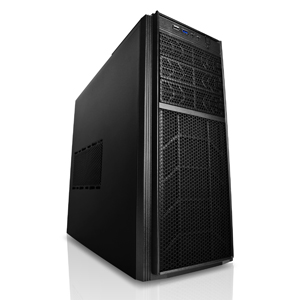 Rounding out the rest of the build, we're recommending Crucial's M4 128GB SSD. Anand reviewed this model a while back and it remains a very good performer with a solid reputation for reliability. That said, larger gaming libraries will quickly eat up a 128GB SSD's capacity. Thus, you might need a higher-capacity HDD instead to stay under the $800 budget, and the 1TB Western Digital Black is an alternative to the SSD. Of course, if you want to go over budget, you could install both the SSD and HDD.
MSI's B75MA-E33 motherboard is a nicely-featured product with an attractive price tag; in my experiences thus far (a handful of builds) it is stable and reliable. It also ships with a BIOS that fully supports the newer i3-3220 out of the box.
Ivy Bridge supports DDR3-1600 natively, but you won't notice any real world differences between DDR3-1600 and DDR3-1333, so either speed is fine. Given that DDR3-1600 kits are typically only a few dollars more than DDR3-1333 kits, it doesn't really matter what you go with. We're putting together midrange builds here so we decided to spend a bit more for a kit of DDR3-1600 (about $4 more than this DDR3-1333). Most of the major brands are at parity, so just look for a good price and look at the CAS Latency and voltage--there's not much point in paying more for RAM that requires 1.65V and runs at CL 11, for example.
NZXT's Tempest 210 has become an AnandTech forum favorite: it offers a lot of bang for the buck and is a very high quality case given its price tag. Because the i3-3220 CPU and Radeon HD 7850 are relatively low power components, a lower-wattage, high-quality 80 Plus power supply is included in the build. The Antec Neo Eco 400C frequently goes on sale for $30 or less (sometimes not even with a rebate).
$1,000 gaming computer
While the less expensive system outlined above is a very capable low-midrange gaming computer, this $1,000 machine, in my opinion, really hits the sweet spot for gamers. The Core i5-3570K, like its Sandy Bridge-based Core i5-2500K predecessor, is the king of the gaming CPUs. Keep in mind as well that the 3570K is an unlocked CPU, so it can be easily overclocked. That said, we're not spending extra money on an aftermarket CPU cooler with this build because the 3570K overclocks well with its stock thermal solution (though more agressive overclockers will want to look for an aftermarket solution). To support the Core i5-3570K's overclocking capability, we're recommending a Z77 chipset-based motherboard, and Samsung's 8GB kit of DDR3-1600 listed in the build is a great kit of overclocking RAM.
Stepping up from the $800 gaming build also gets us a faster GPU: AMD's Radeon HD 7950 or NVIDIA's GTX 660 Ti. Both the Radeon HD 7950 and NVIDIA GTX 660 Ti are priced around $300. Bench illustrates how the 7950 and 660 Ti compare: very evenly. The AMD card wins some titles and the NVIDIA card wins others. They use very similar amounts of electricity. You'll want to do your research and weigh how important specific current game titles are to you before deciding which card to use. Here, we're recommending either one. You can compare the GTX 660 Ti to the above system's Radeon HD 7850 on Bench here and the Radeon HD 7950 to the Radeon HD 7850 on Bench here.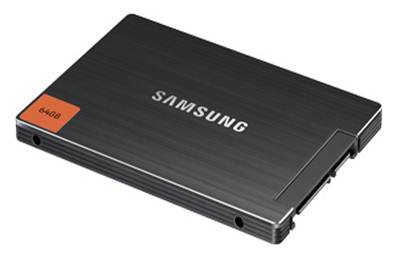 The Samsung 830 128GB SSD was reviewed on AnandTech and it performs very well (like the Crucial M4 128GB SSD), with a similarly stellar reputation for reliability. The same Antec Neo Eco 400C power supply is capable of powering both the more powerful CPU and GPU, though you'll need to upgrade this power supply if you intend to add another GPU down the line. As an alternative to the NZXT Tempest 210 we're highlighting the Fractal Design Core 3000. Like the Tempest 210, the Core 3000 offers great build quality for its price, excellent thermals to accommodate the higher-powered components, and sleek aesthetics. Compared to the Tempest 210, its only real drawback is its lack of front panel USB 3.0 support.
$1,250 gaming computer
The only major differences between the $1,000 gaming computer above and this $1,250 system are increased overclockability thanks to the aftermarket CPU cooler and a more powerful GPU. That said, as an alternative to the Crucial and Samsung SSDs noted in the above two builds, here we have an Intel 330 series 120GB SSD, which is reviewed here. Like the Crucial and Samsung SSDs, Intel's solid state drives have a great reputation for reliability. (Keep your eyes on their prices—if you catch one on sale, grab it.) The ASRock Z77 Pro4-M is another solid Z77 performer with an attractive price tag as an alternative to the Biostar board in the above build. Though the stock cooler that comes with the Core i5-3570K is capable of facilitating modest overclocks, the Cooler Master Hyper 212 EVO will help you overclock more aggressively.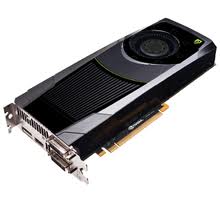 To accommodate the higher power draw of an overclocked Core i5-3570K and a more powerful video card, we're stepping up to the Antec Neo Eco 520C, a 520W model that like its less powerful sibling features solid quality at a relatively low price.
As for the more powerful video card, how about (arguably) the fastest single-chip GPU on the market? NVIDIA's GTX 680 was released back in March of this year, and accomplished what Ryan called the 'holy trifecta'—best performance with lower power consumption at a lower price than the previous GPU king. In response, AMD re-worked the Radeon HD 7970 into the "GHz Edition," which Ryan reviewed and compared to the GTX 680. Bench gives you a further idea of how the two cards compare. While the two top cards perform very similarly in games, we give the nod to the NVIDIA GTX 680 in this guide because it uses less power, is quieter, and cooler than the 7970GE. (Note that while the Radeon HD 7970 GHz Edition uses more power than the GTX 680, both can be run on the Antec Neo Eco 520C recommended.) You can also compare the GTX 680 to the Radeon HD 7950 in the $1,000 gaming system on Bench.
Conclusions
The three gaming computers detailed above represent three distinct segments of the gaming market: moderate (1080p on high without anti-aliasing), upper midrange (1080p high with 4xAA), and very high end (typically able to handle most titles at >60FPS at 1080p, and even 2560x1440/2560x1600). There is a substantial jump in both CPU and GPU capability going from the $750 to $1,000 build. The increase going from the $1,000 to $1,250 build is less pronounced and starts to show diminishing performance returns—though for some readers, bragging rights about owning a GTX 680 alone might warrant the extra money spent. Thus, of three builds above, the $1,000 system represents the best value for a midrange gaming desktop computer.
What if you don't play games, and are instead interested in productivity work? Check the next page for our workstation builds.