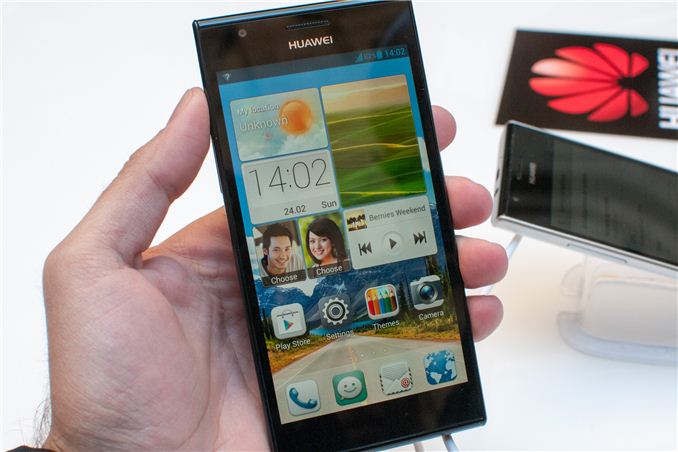 We just stopped by Huawei's press event here in Barcelona just before Mobile World Congress 2013 kicks off, and Huawei had an interesting surprise lined up. Huawei put the Ascend P2 LTE out on display before the event actually kicked off, and we seized the opportunity to play around with it and get some impressions.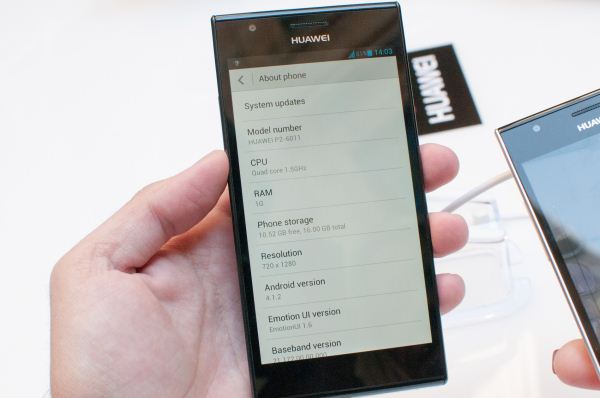 The P2 LTE is based around Huawei's own silicon, the familiar K3V2 SoC which consists of four ARM Cortex A9s at 1.5 GHz. There's 1 GB of RAM onboard, and a 1280x720 display on the front which looks like it's 4.7-inches in size (Update: 4.7-inches and IPS LCD). In addition, the P2 includes LTE and the rest of the 3GPP suite of connectivity (WCDMA/GSM). I'm told this is also courtesy Huawei's own silicon, for baseband that's the Balong 7xx series part which is UE Category 4 (150 Mbps down). The P2 is also pentaband WCDMA, and I'm told will support all the major LTE bands. The P2 also includes a 2420 mAh battery.
The P2 looks very close in style, shape, and industrial design to the P1 and is its clear successor. The back of the P2 isn't a smooth plastic anymore but more of a rubberized textured material, making it easier to grip. There's a dedicated camera button, and capacitive home, back, and menu at the bottom. The P2 also includes a 13 MP camera.