03:17AM EST - That's a wrap from the Nokia press conference, it's going to be a busy MWC 2013!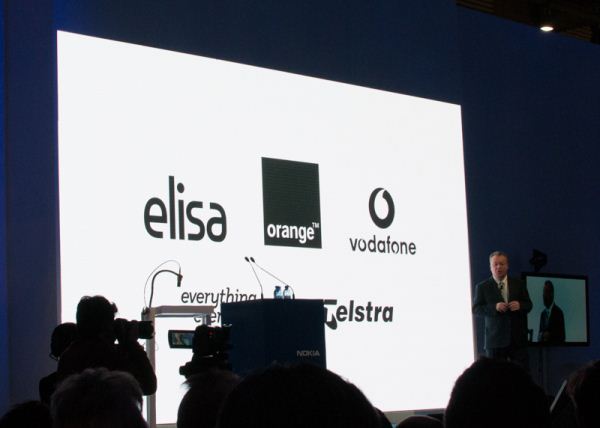 03:16AM EST - "It hasn't always been easy" executing on the new strategy for Nokia, but Elop says they're still committed to bringing those experiences to every market and category
03:15AM EST - Nokia is talking about a number of business to business wins with Lumia
03:13AM EST - Talking about more partners using the same set of APIs they've opened up for other developers
03:12AM EST - Nokia is opening up core imaging, location based services APIs to developers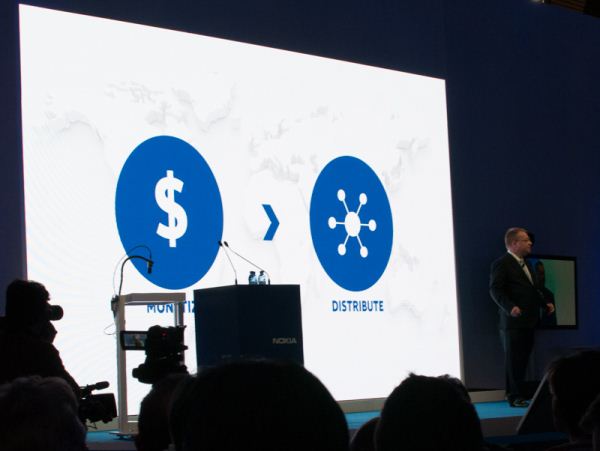 03:11AM EST - Better experiences for developers, 130,000 Windows Phone applications
03:10AM EST - Here maps will become available on the new Firefox OS from Mozilla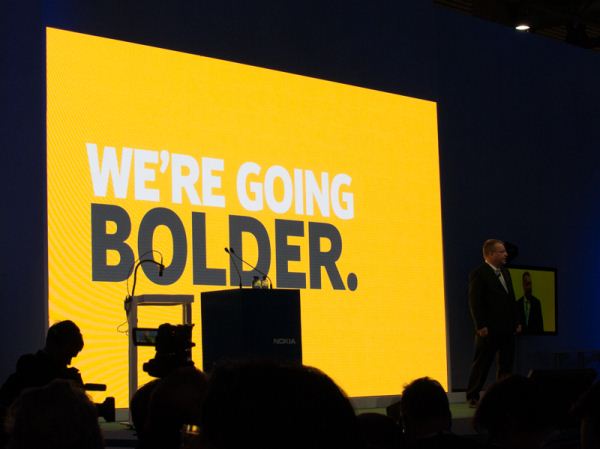 03:10AM EST - The big game is getting more data and feedback from devices running the Here software to get a better experience
03:09AM EST - Elop is talking about how much bolder Nokia is going to be, with Here experience available on non Windows Phones
03:09AM EST - Nokia Lumia 920T was a TD-SCDMA variant for China Mobile, also 520 and 720 will have TD-SCDMA variants on China Mobile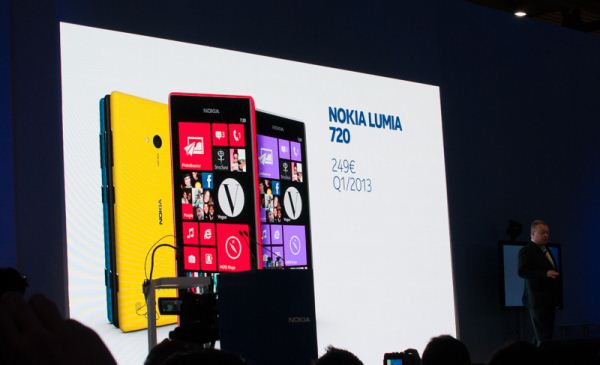 03:08AM EST - Lumia 720 starts rolling out in Asia in Hong Kong, Vietnam, and Singapore in Q1 before expanding to more markets in Q2, prices start between 249 euros
03:07AM EST - Lumia 520 this quarter starting in Hong Kong and Vietnam, then rolling out elsewhere including USA T-Mobile in Q2, prices start around 139 euros
03:07AM EST - Nokia 301 in 120 countries, Q2 rollout, available for 65 euros
03:07AM EST - Nokia 105 in china, indonesia, markets in middle east, asia, and pacific, for 15 euros
03:06AM EST - Nokia 105 for 15 euros is pretty interesting, and I'm interested in the 720 with its F/1.9 rear facing camera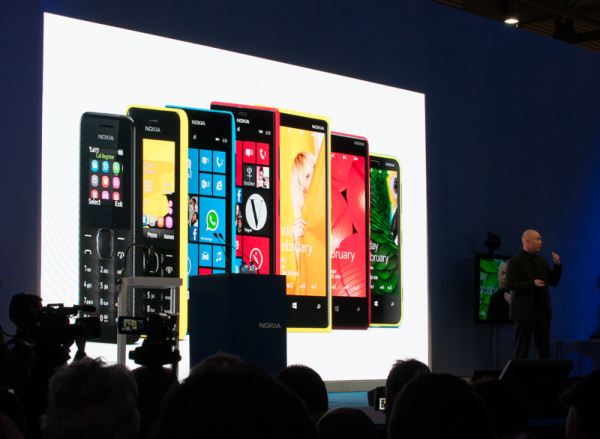 03:06AM EST - We're looking at a great graphic of the portfolio of Nokia devices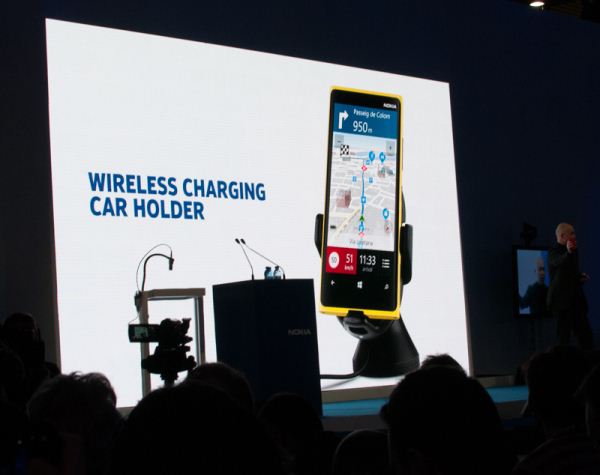 03:05AM EST - Nokia wireless charging car holder
03:04AM EST - Nokia hearing great feedback on wireless charging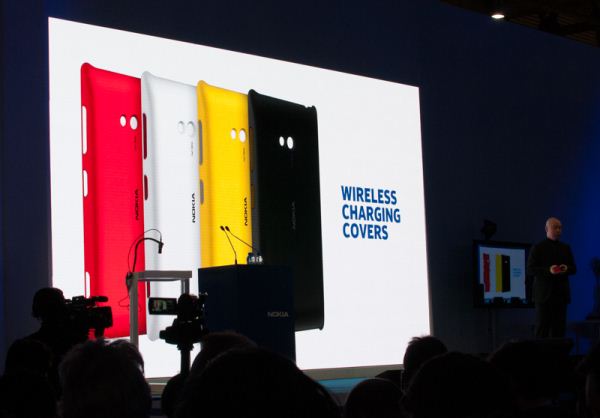 03:03AM EST - 720 has the same battery as the 920, and also capable of wireless charging with a snap-on cover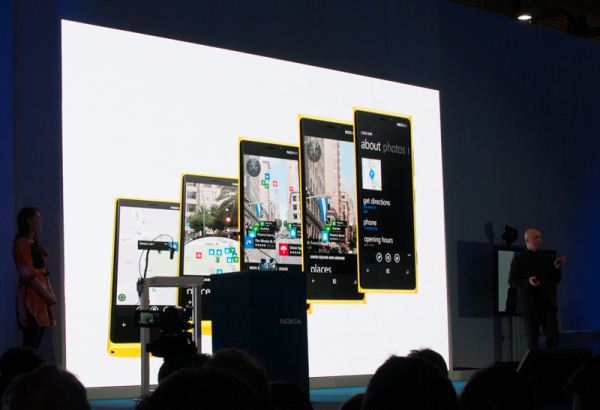 03:03AM EST - Wow, overlays of the viewfinder on maps and navigation, the interface looks pretty slick, with like waypoints and a compass rose at the bottom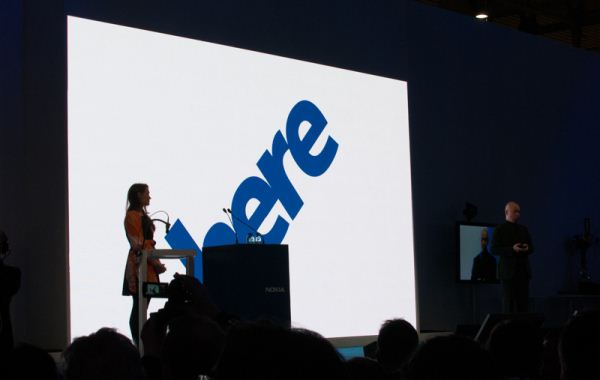 03:02AM EST - Augmented reality, the user interface of "sight"
03:01AM EST - Lumia 720 demoing some of the newest features with Here maps
03:01AM EST - Place tag on the Lumia 720 in beta, which allows you to include location data and notes with the photos
03:00AM EST - Better front facing camera as well with a wider angle field of view
02:59AM EST - Looking at pictures taken from the rear camera on the 720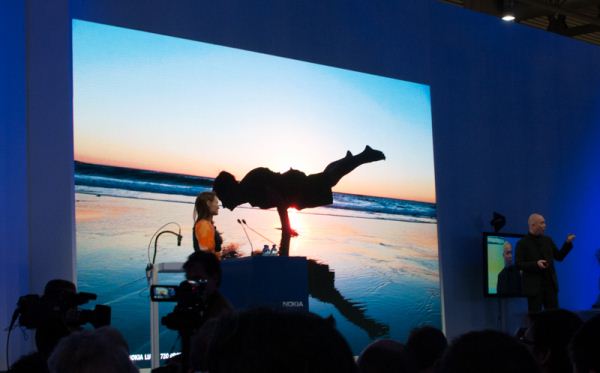 02:58AM EST - Real surprise in this mid range Nokia smartphone is the camera, with Carl Zeiss optics, with F/1.9 aperture (wow, just beating F/2.0 on some other cameras)
02:57AM EST - HTML5 support in beta for bigger screens and browsers - to play back and access Nokia Music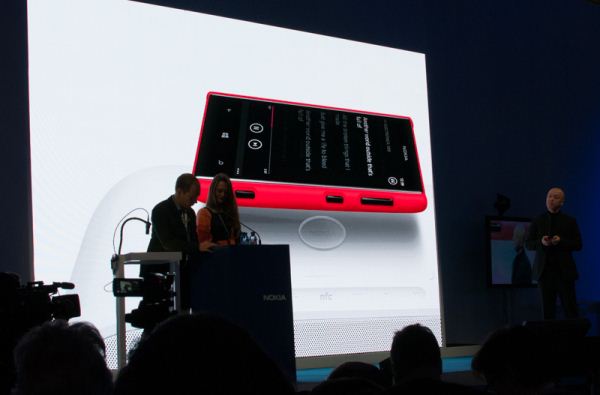 02:57AM EST - Talking about Nokia Music Plus right now which is a paid upgrade over Nokia Music with enhanced music quality, unlimited playlists for offline use, and lyrics
02:56AM EST - First unibody with microSD support as well
02:55AM EST - Also a unibody design
02:55AM EST - ClearBlack benefits being outlined, and the 720 also has the higher sensitivity touch panel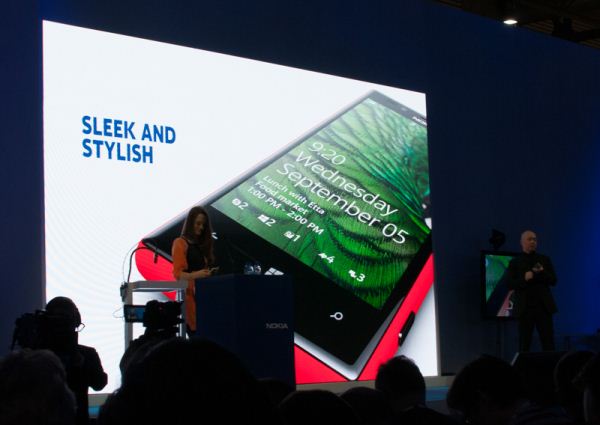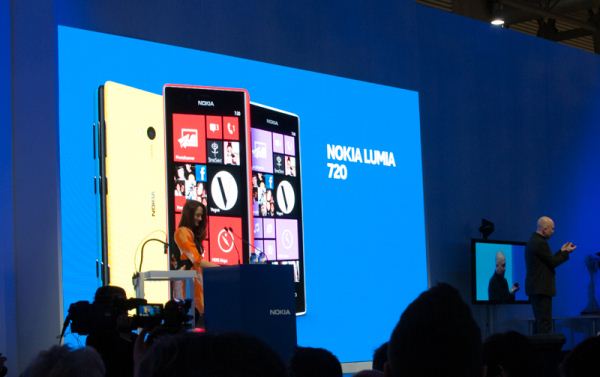 02:54AM EST - 4.3-inch clear black display with curved glass
02:54AM EST - Lumia 720 is engineered for non-LTE markets, aimed at broader reach
02:54AM EST - Fourth product coming up, the Nokia Lumia 720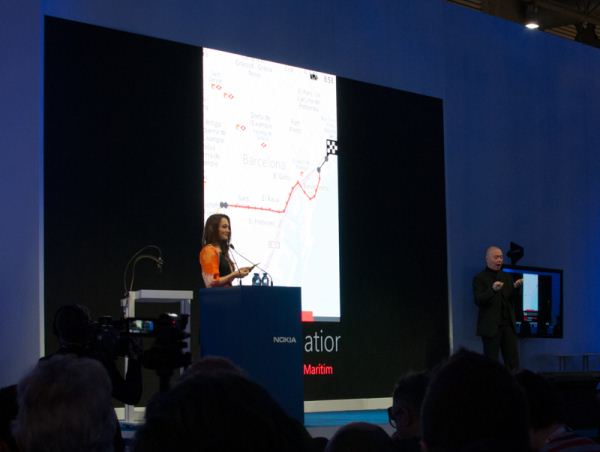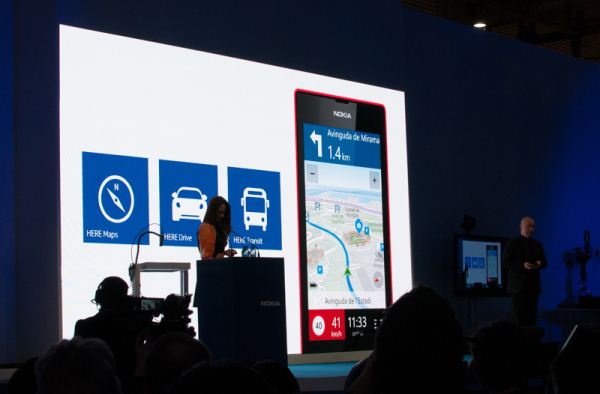 02:52AM EST - Here comes preloaded on the 520, this is the new brand for Nokia's mapping services, drive, and transit
02:50AM EST - This works over a modern browser apparently, not Miracast or something similar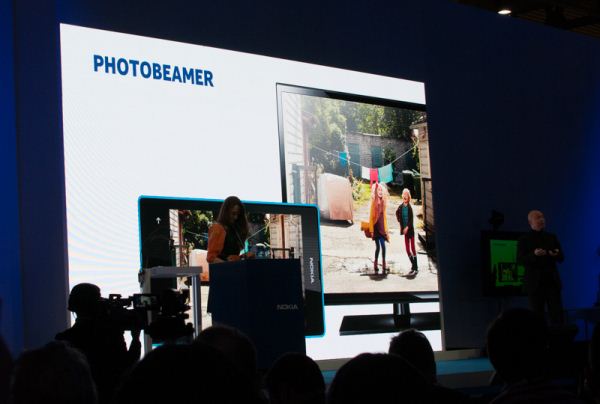 02:50AM EST - Photobeamer allows you to take over another screen, on a smartphone or another display
02:49AM EST - We're seeing cinemagraph on the 520, which is again animated GIF creation on the WP8 platform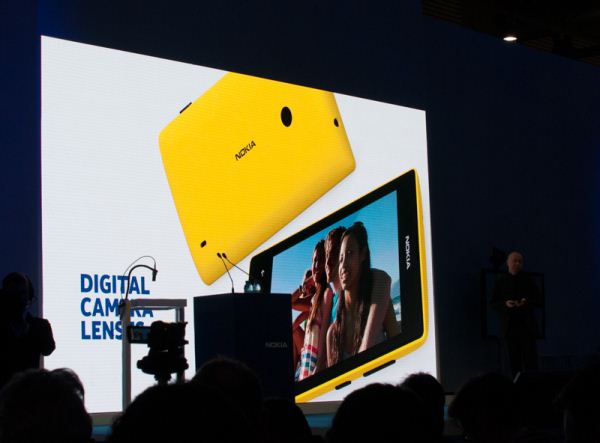 02:48AM EST - 5 MP AF camera, same camera lenses as the 920 (the WP8 lenses, not the actual optical system)
02:48AM EST - 4-inch super sensitive touch display, 1 GHz dual core SoC, 8 GB of internal memory
02:47AM EST - Exchangeable shells on the 520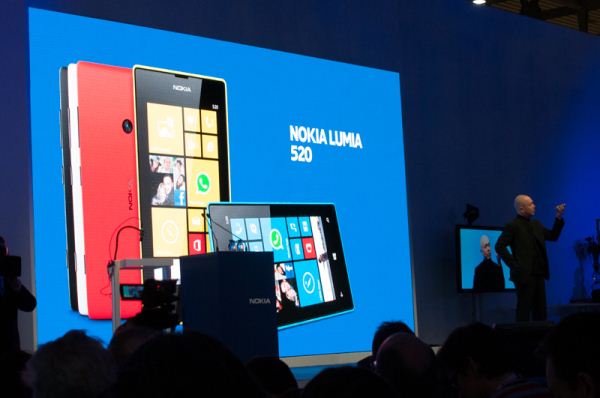 02:47AM EST - Most affordable WP8 smartphone from Nokia
02:46AM EST - Here we go, Nokia Lumia 520 out on stage right now
02:46AM EST - We're talking about a lot of entry level phones from Nokia right now, waiting for the 720 and 520 Lumias
02:45AM EST - Can charge the 105 once a month and still rely on it. I think we heard 15 euros for the 105.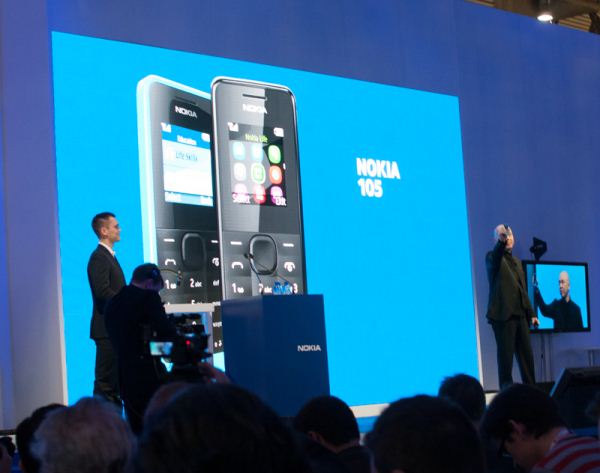 02:45AM EST - Introducing the Nokia 105 which is Nokia's new entry level phone
02:41AM EST - Voice assisted MySpace angle shooting looks pretty neat - the phone tells you to move the angle left, right, up or down to center your face in the frame
02:40AM EST - We're looking at the camera experience on the 301 which includes features from other higher end cameras in Nokia's lineup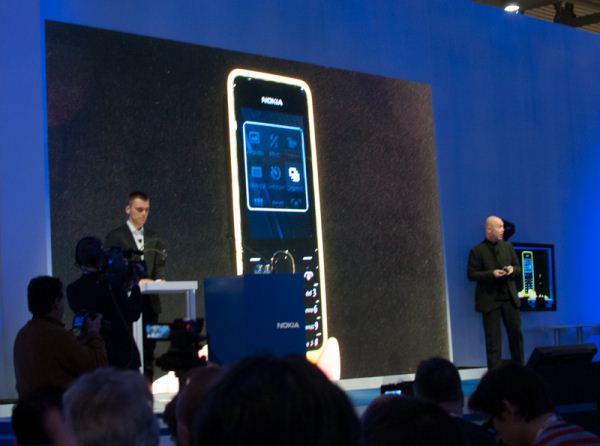 02:38AM EST - New apps for the platform including Twitter, whatsapp, and better imaging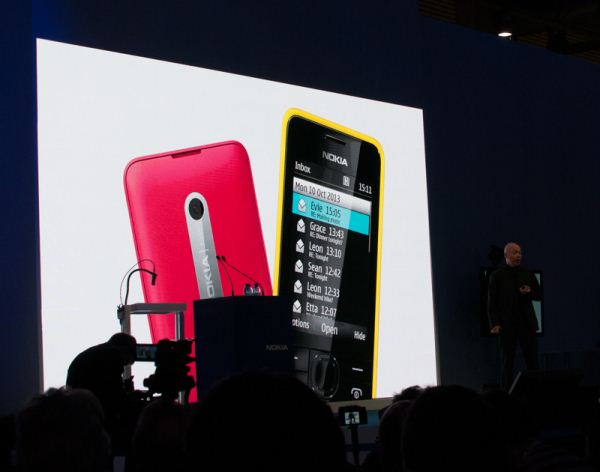 02:38AM EST - Same browser as the other Asha phones with compression, smooth thanks to 3.5G
02:37AM EST - HD voice included, mail for exchange, better web experience
02:37AM EST - Nokia comes in recognizable cyan, magenta, yellow, white, and black. For people who want a high performing classic 3G phone
02:36AM EST - Range of colors for the 310, single SIM and dual SIM variants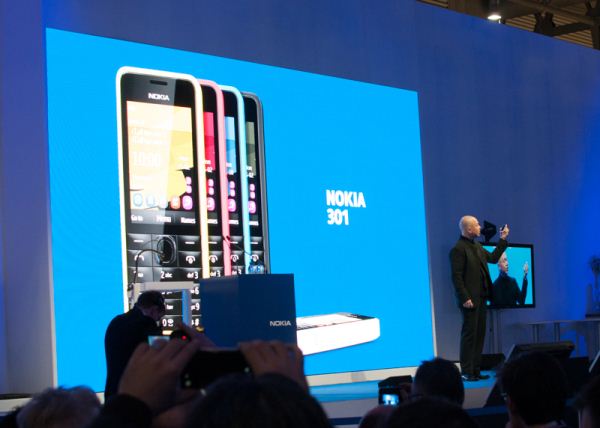 02:36AM EST - Talking about the Nokia 301 right now
02:35AM EST - "We want to be better by focusing on the things people do with their phones every day"
02:35AM EST - "One unified design approach across our portfolio, with a distinctly Nokia identity which is pure with only the essentials, human, warm, and advanced"
02:35AM EST - Nokia's lead designer is talking about design of the new phones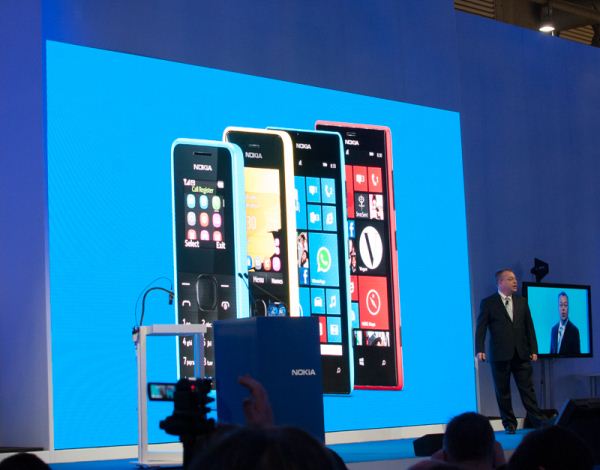 02:33AM EST - Four new aspirational products
02:33AM EST - Elements of high end Lumia flagship devices are going to be brought to more people with affordable devices that are also aspirational.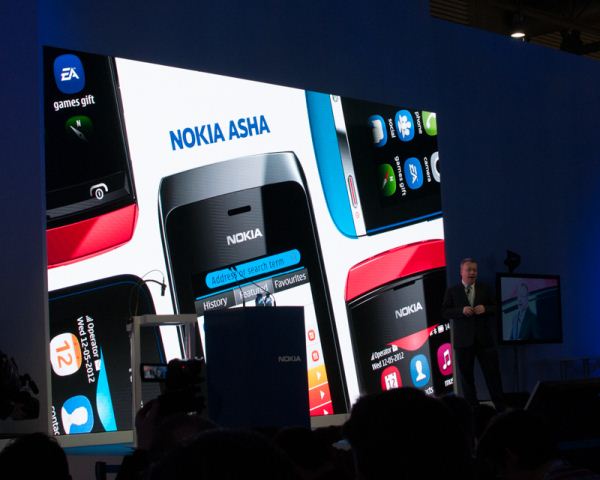 02:33AM EST - Elop is talking about the Asha product line and other launches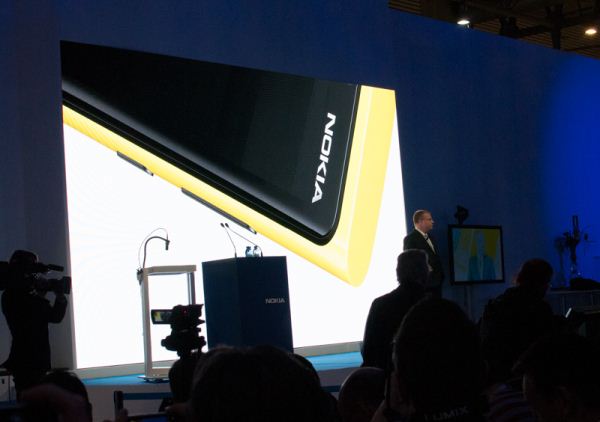 02:32AM EST - Phew we got started a bit late since WiFi was flakey, but Elop is out on stage talking about the Lumia 920 and Lumia 822 launches right now