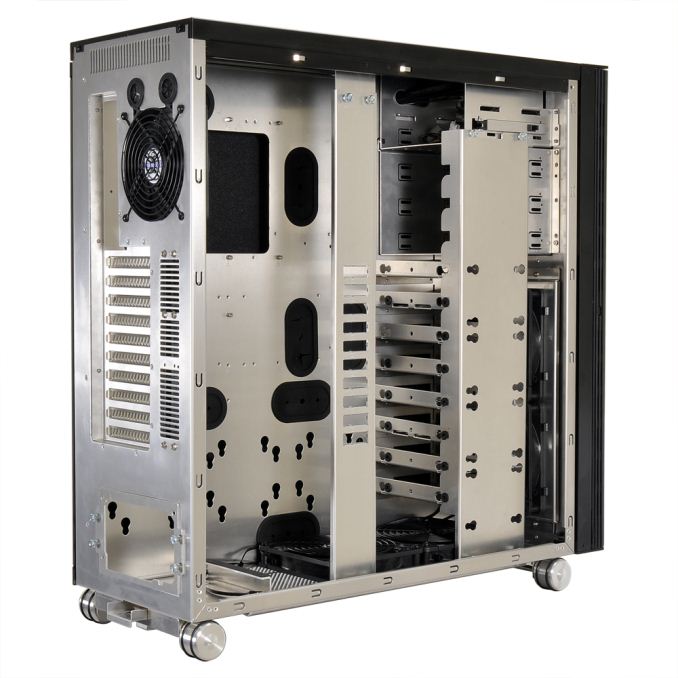 Our trip to Lian Li at Computex this year sported several models of their new range of desk-based chassis, but on the side lines next to those we caught a glimpse of several cases that were almost ready to go to mass market. One of them was the PC-V2130, which Lian Li is formally announcing the release of today.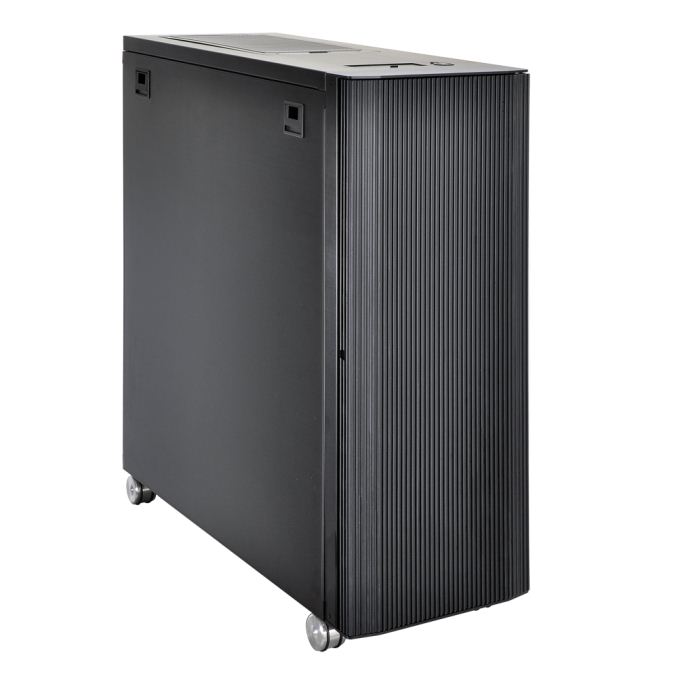 At a volume of 94.8 liters, the full tower size will support motherboards up to HPTX, E-ATX and XL-ATX as well as ATX/mATX/mITX. The chassis has wheels in each of the corners for mobility, and each wheel is lockable. Total dimensions measure 237mm x 640mm x 625mm within the 9.8 kg aluminium chassis.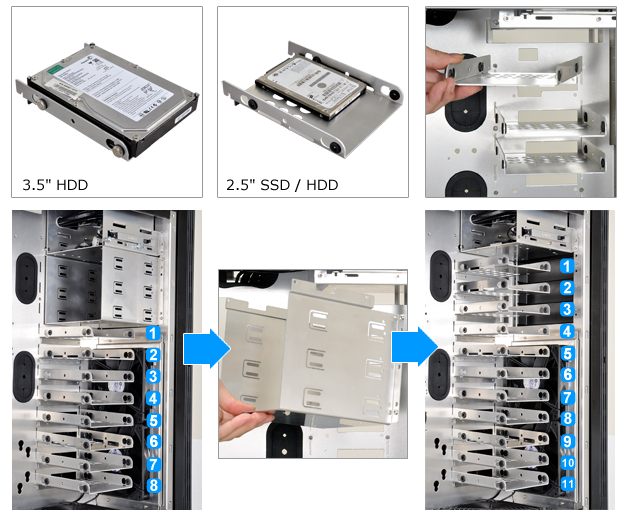 Up to eleven 3.5"/2.5" drives are supported, along with another four 2.5" drives on a removable bracket. The 5.25" cage is also modular, supporting either three 5.25" devices or three of the 2.5"/3.5" drives. The rear of the motherboard also has room for another three 2.5"/3.5" drives, making eighteen possible in total. The top panel provides support for 240/280mm radiators, with space for two more 280mm radiators and the front and bottom of the chassis. The front IO panel is on the top of the chassis and uses a stealth cover when not in use.
The chassis is designed to be as tool less as possible, and the ten PCI/PCIe expansion slots are suitable for almost any GPU arrangement. The inside of the side panel and the front door is lined with Lian Li's sound absorbing foam, with the fan vents have removable filters. The front of the case is protected by a lockable vanity panel and behind the motherboard is 31mm (1.2-inches) of cable management space. Up to 360 mm of VGA card is supported, as well as 200 mm power supplies and 180 mm CPU coolers.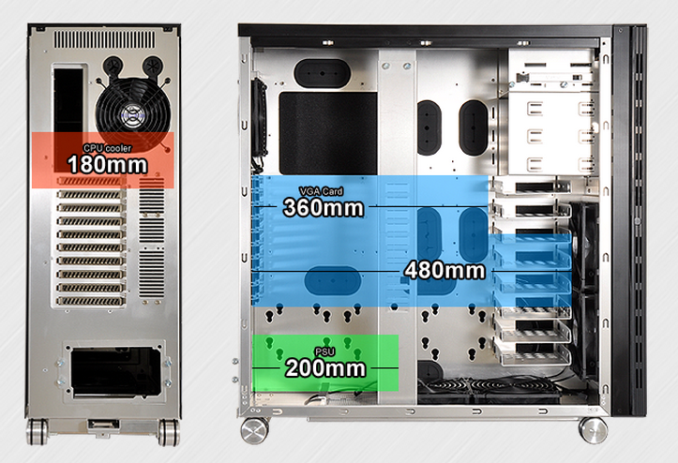 Lian Li will offer three models, the PC-V2130A in silver, the PC-V2130B in black and the PC-V2130X with the inside coated black with a side panel window. MSRP for the regular models will be $499, with the windowed side panel version at $569. The cases should be available via Newegg by the end of August.
Source: Lian Li