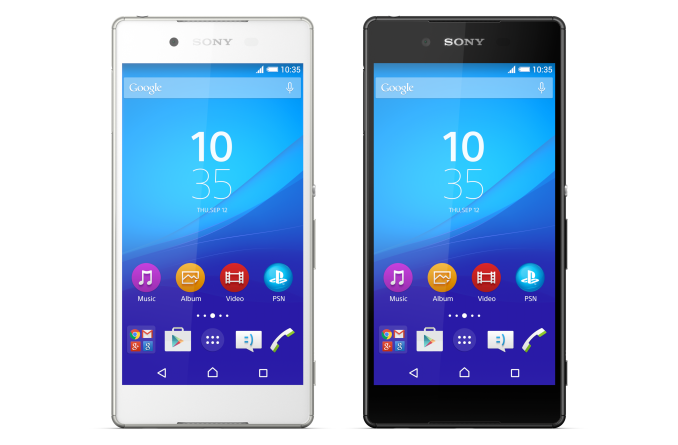 Today Sony Mobile officially announced the Xperia Z4 on their Japanese website. The Xperia Z4 will be the company's flagship smartphone for 2015, sitting alongside Sony's flagship tablet which is called the Xperia Z4 Tablet. Based on the specifications provided by Sony, it certainly looks like they've done everything possible to make it fit that role with regards to its hardware. Thankfully, Sony's launch page gives pretty much every specification one could be interested in, and I've organized them in the chart below.
Sony Xperia Z4
SoC

MSM8994 2/1.5 GHz A57/A53 Snapdragon 810

Memory and Storage
32GB NAND + MicroSDXC, 3GB RAM
Display
5.2" 1920x1080 IPS LCD
Cellular Connectivity

2G / 3G / 4G LTE (Qualcomm UE Category 7/9 LTE)

Dimensions
146 x 72 x 6.9 mm, 144g
Camera

20.7 MP Sony Exmor, 1/2.3" Rear Facing, 25mm focal length
5.1MP Front Facing

Battery
2930 mAh
Other Connectivity
2x2 802.11 a/b/g/n/ac + BT 4.1, microUSB2.0, NFC, GPS/GNSS
SIM Size
NanoSIM
Operating System
Android 5.0 Lollipop
The specifications for the Z4 are certainly appealing. Potential speed and thermal issues relating to Snapdragon 810 aside, the Z4 packs what is basically the best internal hardware available for smartphone manufacturers at the moment. Snapdragon 820 won't be available until the second half of this year at the absolute earliest, and so MSM8994 paired with 3GB of RAM is the fastest you'll see in an Android smartphone that isn't the Galaxy S6.
What may be notable for some is the decision to stay with a 1920x1080 LCD. Given the issues with power consumption and brightness with current 2560x1440 LCD panels, and the relatively limited improvement to sharpness at this display size, I think that staying with a 1080p display was the right decision to make with the Z4.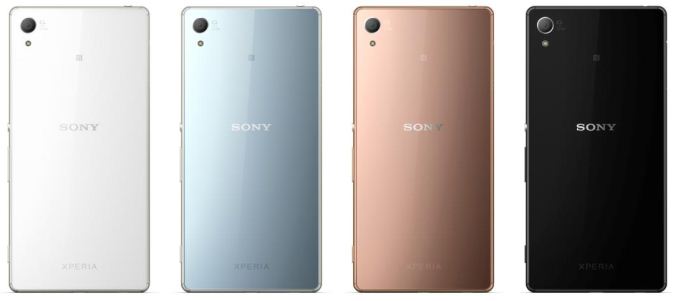 The Xperia Z4 comes in White, Black, Copper, and Aqua Green
Design wise, the Xperia Z4 bears a great deal of similarity to its predecessor, the Xperia Z3. While it's not a full metal unibody design, it does have a metal frame surrounding the outside of the device. At 6.9mm it is as thin as the iPhone 6 which is impressive. Sony has also been able to include one of their 20.7MP sensors without introducing a camera hump, although the compromise is its 25mm focal length. Like most of Sony's recent products, the Xperia Z4 has an IP65 / IP68 rating for dust and water protection, which is something that now differentiates it from the flagship devices offered by other manufacturers.
At the moment, Sony hasn't provided any information about when an international release of the Xperia Z4 can be expected. It follows that the price is also unknown, although one can guess that it will be around the same price as this year's other flagship devices.
Source: Sony Mobile Japan