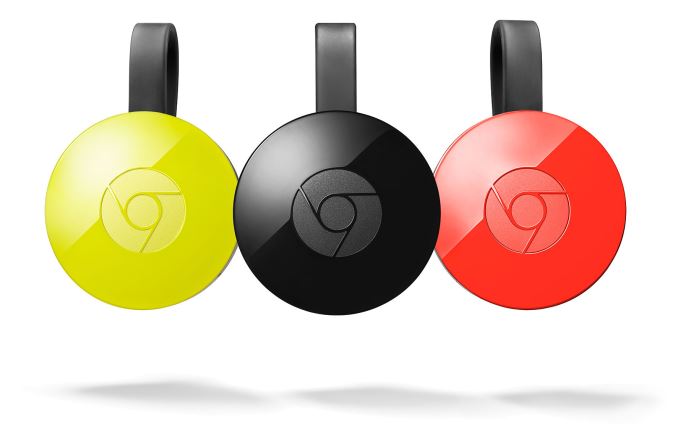 Alongside today's suite of Nexus phone announcements, Google also spent some time addressing the big screen with an update to the company's family of Chromecast digital media player/receivers.
First off is the new, second generation Chromecast, which is simply being called the Chromecast. The update to Google's original well-received player from 2013 doesn't see a radical overhaul of the device, but does see Google making some significant changes where they need it most. On the networking side the Chromecast 2 has seen its WiFi radio upgraded from a single-band 2.4GHz 802.11n solution to a dual-band 2.4/5GHz 802.11ac solution, which should improve the overall bandwidth to the Chromecast while also making it a bit more apartment-friendly. Google's presentation also notes that the Chromecast 2 uses multiple antennas to improve reception, presumably implementing antenna diversity.
Google Chromecast Family
Chromecast (1)
Chromecast (2)
Chromecast Audio
Processor
Marvell 88DE3005 SoC
N/A
N/A
Memory
512MB
512MB
N/A
Wireless
2.4GHz 802.11n
2.4GHz/5GHz 802.11ac
2.4GHz/5GHz 802.11ac
Display Output
1080p
1080p
N/A
Max Video Decode
1080p30
1080p
N/A
Ports
HDMI
Micro-USB (Power)
HDMI
Micro-USB (Power)
3.5mm Combo Jack
(Analog + Optical Audio)
Micro-USB (Power)
Launch Date
07/24/2013
09/29/2015
09/29/2015
Launch Price
$35
$35
$35
Meanwhile Google is staying mum on the rest of the internal electronics, besides providing broad guidance that the Chromecast 2 still supports "1080p" video. Given that they have published the RAM – 512MB – it's entirely possible that this is the same Marvell chipset. What we do know is that the display output is still limited to 1080p; the bigger question is whether H.264 video decoding is still limited to 1080p30, or if 1080p60 is finally supported.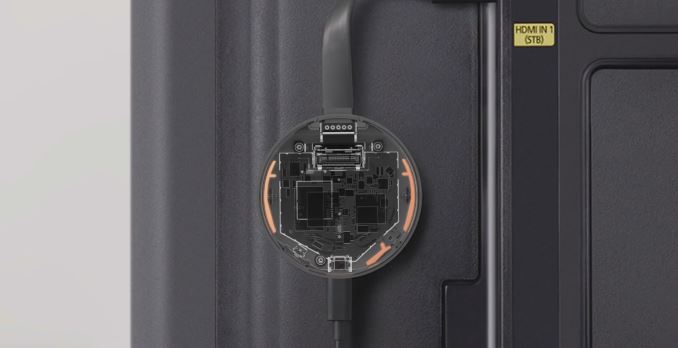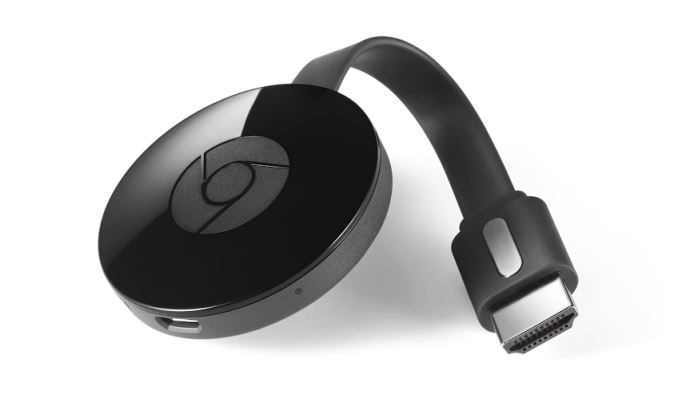 The physical form factor of the Chromecast has also been overhauled, doing away with the stick form factor of the original Chromecast for a more stand-alone ball in the shape of the Google Chrome ball. The new form factor in turn now includes an integrated HDMI cable, which is designed to fold against the ball when not in use. The shift in form factors is apparently driven in part by Google wanting to improve WiFi reception in concert with the changes they made above. The change also removes the need for a separate HDMI extender for the Chromecast, which was previously necessary in some cases on the stick form factor in order to plug it in to an HDMI port in a tight space.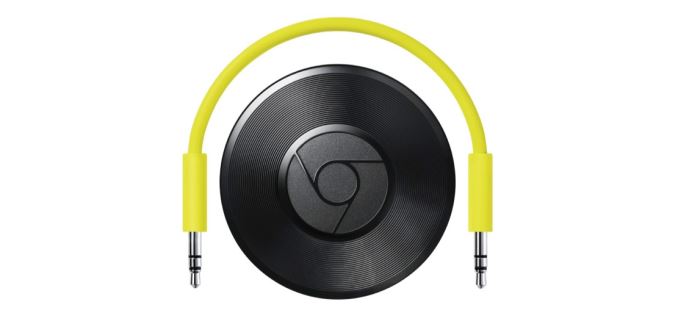 Alongside the Chromecast 2, Google also announced a second Chromecast product, the Chromecast Audio. True to its name, the similarly ball shaped device is to audio what the Chromecast 2 is to video, functioning as a digital audio player and receiver. The Chromecast Audio is designed to be an additional audio source to be fed into existing sound systems, offering 3.5mm, RCA, or optical audio out to a speaker/receiver.
Google is pitching the Chromecast Audio as a more elegant solution to home audio streaming than Bluetooth, in large part by avoiding the pairing/range needs of Bluetooth, avoiding the need to keep a phone awake to stream, and leveraging Google's existing media casting infrastructure. Meanwhile unlike its visual counterpart, as part of Google's social aspirations the receiver also supports receiving audio from guests, allowing anyone in the area to send audio to a Chromecast Audio.
Both the Chromecast 2 and Chromecast Audio are being released immediately in 17 countries, and will retail for $35 each, the same price as the previous generation Chromecast.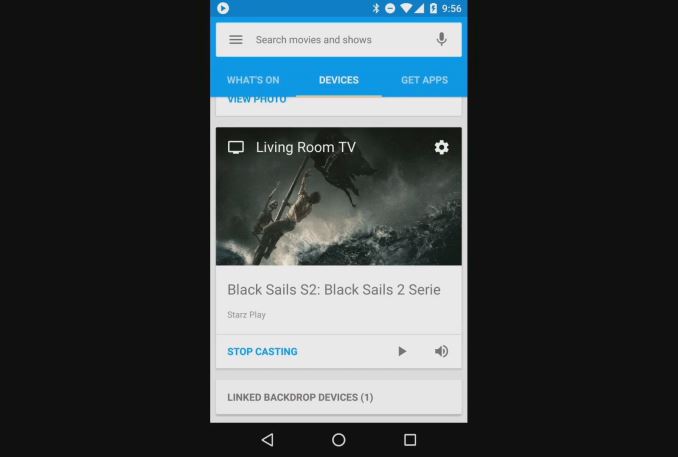 Finally, along with the release of the new Chromecast hardware, Google is also updating the Chromecast software. Notable new features include a new Chromecast app for both Android and iOS which offers a more centralized interface for both selecting which Chromecast receiver to work with, and for interfacing with Chromecast-capable apps. The new Chromecast app can list all of the installed applications on a device capable of casting, making it much easier to identify which apps one can cast from. Meanwhile the company is also rolling out a new "fast play" feature, which uses predictive loading to attempt to speed up the loading process by predicting what media the Chromecast thinks a user may access next, and then pre-loading the start of that media so that playback can begin immediately. Given the normal amount of time required to suitably buffer an H.264 stream to start playing it, this could significantly shave off loading times, though a big part of its effectiveness will depend on the accuracy of Google's prediction system.