Ada Lovelace
Asus this week formally introduced its ASUS Dual GeForce RTX 4060 Ti SSD OC Edition 8 GB graphics card, an unusual video card that also offers an M.2 SSD slot. First showcased earlier this year, the card is aimed at small form factor systems, giving system builders access to a full-bandwidth M.2 slot for additional storage without having to occupy a second PCIe slot. Just like other GeForce RTX 4060 Ti graphics cards, the Dual GeForce RTX 4060 Ti SSD is based on NVIDIA's AD106 GPU with 4352 CUDA cores (that can operate at up to 2595 MHz). As AD106 only has 8 PCIe lanes out of the gate, regular RTX 4060 Ti cards do not use the other 8 lanes supplied by a PCIe...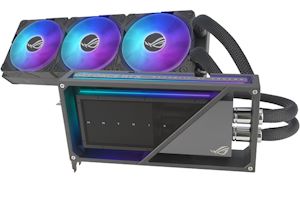 When Asus teased its ROG Matrix GeForce RTX 4090 graphics card back at Computex, it was clear that the company's ambitions were to develop no less than the world's...
27
by Anton Shilov on 9/20/2023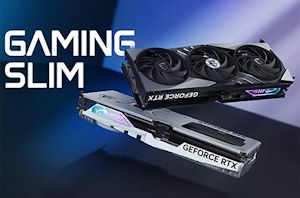 Modern graphics cards are notorious for their massive cooling systems and dimensions that are hard to fit into mainstream PC chassis and almost impossible to fit into compact PC...
16
by Anton Shilov on 8/30/2023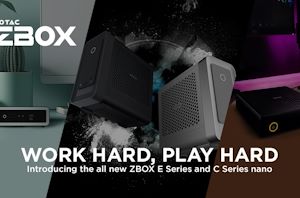 Zotac this week introduced two new compact desktops, both packing versions of NVIDIA's higher-end GeForce RTX 4070-series graphics processors. The Zbox Magnus One is an upgradable, desktop-style SFF machine...
17
by Anton Shilov on 8/18/2023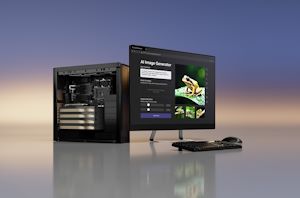 When NVIDIA began to roll out their Ada Lovelace architecture to the workstation market, the company introduced its new flagship RTX 6000 Ada graphics card meant to offer the...
2
by Anton Shilov on 8/8/2023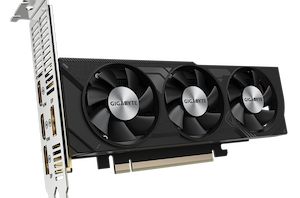 The relatively low power consumption of Nvidia's GeForce RTX 4060 graphics processor allows graphics card makers to experiment with the form factors of their products. We have already seen...
10
by Anton Shilov on 8/7/2023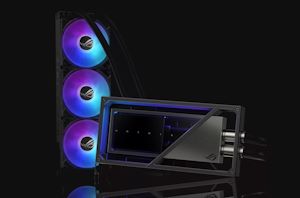 Asus has introduced a new flagship RTX 4090 graphics card that uses an all-in-one liquid cooling system combined with liquid metal thermal interface. Dubbed the ROG Matrix GeForce RTX...
6
by Anton Shilov on 5/30/2023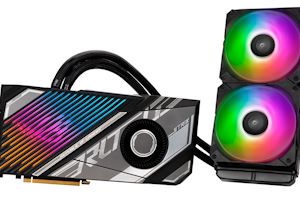 Asus has expanded the company's GeForce RTX 40-series product portfolio with two new RTX 4090 graphics cards. The ROG Strix LC GeForce RTX 4090 and TUF Gaming GeForce RTX...
6
by Zhiye Liu on 5/12/2023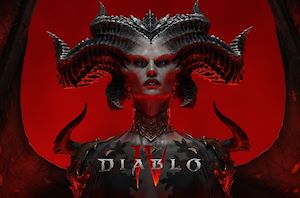 NVIDIA is launching a new game bundle for its latest generaiton GeForce RTX 40-series graphics cards and OEM systems. This time, NVIDIA has teamed up with Activision Blizzard to...
11
by Anton Shilov on 5/9/2023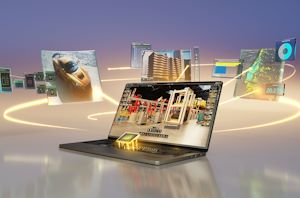 Along with their server part announcements today, NVIDIA is also using the backdrop of GTC to do a wholesale update of their professional visualization product stack. NVIDIA's laptop lineup...
15
by Ryan Smith on 3/21/2023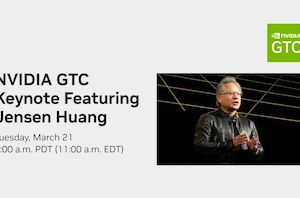 Please join us at 8:00am PT (15:00 UTC) for our live blog coverage of NVIDIA's Spring GTC keynote address. The traditional kick-off to the show – be it physical...
18
by Ryan Smith on 3/21/2023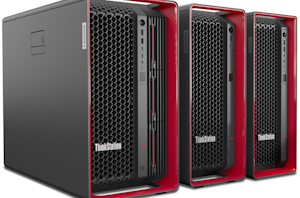 Lenovo has introduced its all-new ThinkStation machines designed for performance-hungry professionals. The new ThinkStation P-series lineup consists of four machines based on up to two Intel Sapphire Rapids processors...
25
by Anton Shilov on 3/9/2023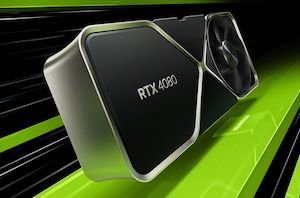 In a short post published on NVIDIA's website today, the company has announced that it is "unlaunching" their planned GeForce RTX 4080 12GB card. The lowest-end of the initially...
100
by Ryan Smith on 10/14/2022