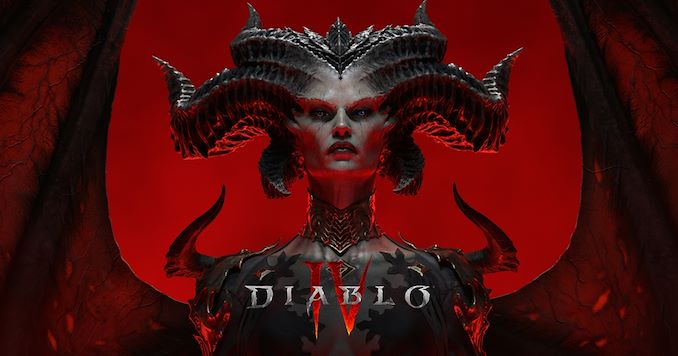 NVIDIA is launching a new game bundle for its latest generaiton GeForce RTX 40-series graphics cards and OEM systems. This time, NVIDIA has teamed up with Activision Blizzard to offer a free copy of the latest iteration of their wildly popular action RPG series, Diablo IV.
This promotion will run globally, starting now and running through June 16, 2023. For more than a month, customers purchasing GeForce RTX 4090, 4080, 4070 Ti, 4070 graphics cards or desktops containing one of them from various vendors will get a free digital download code of Diablo IV Standard Edition on Battle.net. The code for the title must be redeemed before July 13, 2023.
NVIDIA Current Game Bundles
(May 2023)
Video Card
(incl. systems and OEMs)
Game
GeForce RTX 40 Series Desktop (All)
Diablo IV
GeForce RTX 30 Series Desktop (All)
None
GeForce RTX 40 Series Laptop (All)
None
GeForce RTX 30 Series Laptop (All)
None
For NVIDIA, Diablo IV will also be a technology showcase, as it is set to support the DLSS 3 upscaling technology as well as the Reflex latency cutting out-of-box at launch. Ray tracing is also slated to be added at some point after the game launches. At retail pricing, Activision Blizzard's Diablo IV Standard Edition costs $69.99 at Battle.net, though NVIDIA is undoubtedly getting a bulk deal.
It should be noted that this latest game bundle is just for NVIDIA's RTX 40 series desktop cards. Unlike the since-expired Redfall bundle, NVIDIA is not offering Diablo IV (or any other games) with GeForce-based laptops. Nor are any remaining GeForce RTX 30 series producted covered.
Diablo IV will officially release on June 4, 2023.
Source: NVIDIA