ASRock Rack
During Intel's unveiling of the Z490 chipset and Intel Core 10th generation Comet Lake processors, Intel also announced its series of Xeon W-1200 processors. To accompany this announcement, without much fanfare, Intel also launched the W480 chipset which also features an LGA1200 socket. Aiming for a more professional feel for processors with ECC support, vendors have announced a variety of W480 models. Some target content creators, and others for workstation environments. These boards are paired solely with W-1200, and support both ECC and non-ECC DDR4 memory.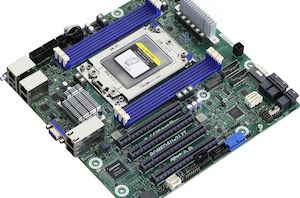 One of the items that makes a motherboard immediately standout is the amount of memory slots it has. For mainstream platforms, having two or four memory slots, for dual...
28
by Dr. Ian Cutress on 6/8/2020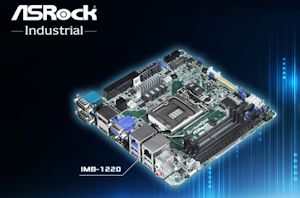 Off the back of Intel's announcement of its 10th generation Comet Lake vPro processors for the 400-series chipset, ASRock Industrial has announced some details about its incoming product stack...
14
by Gavin Bonshor on 5/14/2020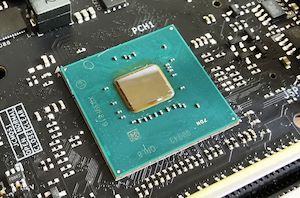 With Intel recently announcing its Xeon-W1200 series product stack for W480, ASRock's server arm, ASRock Rack, has lifted the lid on one its micro-ATX model based on the W480...
10
by Gavin Bonshor on 5/14/2020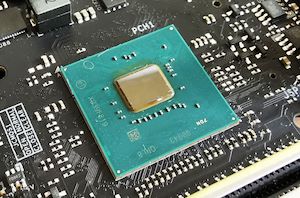 Off the back of the announcement of a substantial amount of Z490 motherboards designed for Intel's 10th generation desktop processors, ASRock Rack has announced a server-focused model. The ASRock...
10
by Gavin Bonshor on 5/5/2020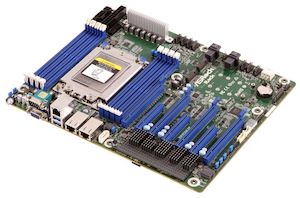 It's no secret that AMD is looking to carve out a bigger share in the server market with their enterprise EPYC processors, and much fanfare has been made about...
42
by Gavin Bonshor on 4/20/2020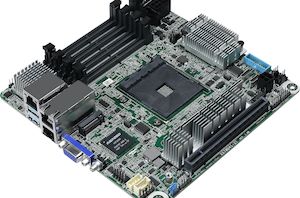 ASRock Rack has revealed a rather interesting Mini-ITX motherboard for AMD's Ryzen 2000 and 3000-series processors with Intel's X550 10 GbE controller. The X570D4I-2T platform can be used both...
72
by Anton Shilov on 1/30/2020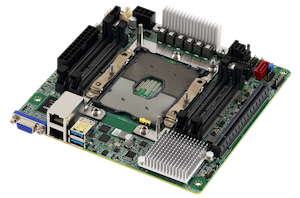 In an interesting release from the professional arm of the manufacturer ASRock, ASRock Rack has quietly come out with a mini-ITX LGA-3647 motherboard designed for Intel's Xeon Scalable platform...
11
by Gavin Bonshor on 5/8/2019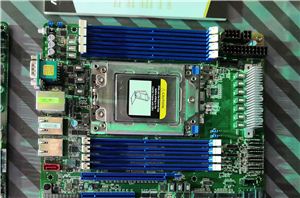 One of the lesser known companies to play in the server space is ASRock Rack, a subsidiary of the consumer focused ASRock. Much like other smaller server platform providers...
12
by Ian Cutress on 6/20/2018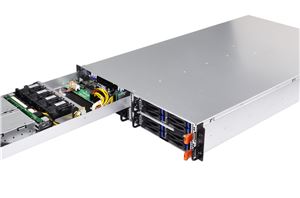 This week is Intel's Developer Forum in San Francisco, the annual event where Intel and Intel's partners show their latest products and discuss a number of core topics to...
33
by Ian Cutress on 8/15/2016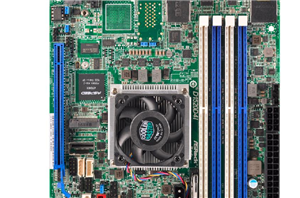 Intel's Xeon D SiP (System-in-package) has turned out to be one of the exciting launches this year in the server CPU space. We have already analyzed Xeon D in...
37
by Ganesh T S on 10/30/2015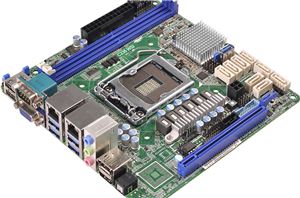 On the back of Intel's muted launch for the Xeon E3-1200 v5 platform, the server based business units from normal motherboards consumer facing companies are announcing their C230 series...
17
by Ian Cutress on 10/20/2015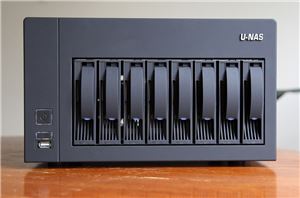 Small businesses and power users often need the flexibility offered by a file server when compared to a dedicated NAS. This is where storage servers based on Microsoft's Windows...
48
by Ganesh T S on 8/10/2015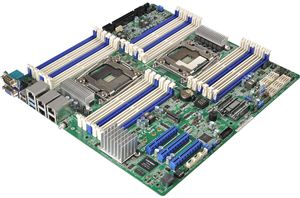 Two things jumped out at me when I received this press release. Firstly the name, which comes out as a mouthful – it isn't something you could casually mention...
48
by Ian Cutress on 5/23/2015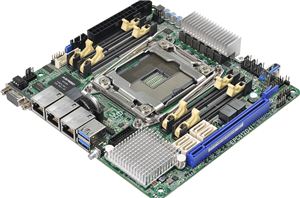 Hot on the heels of the recent announcement of a Haswell-E based mini-ITX motherboard from the main motherboard division of ASRock, the ASRock X99E-ITX, the server division has decided...
10
by Ian Cutress on 5/4/2015