Here's a quick look at the new start screen for Windows 8 running on a Dell XPS Development Tablet. The tablet supports both touch and external keyboard interfaces. The UI is ridiculously smooth, it seems even quicker than Windows Phone 7.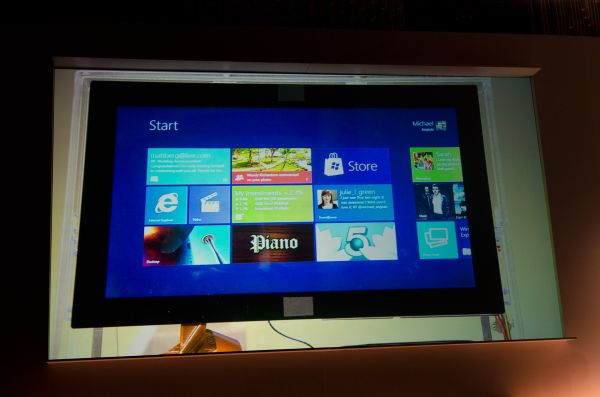 On tablets Windows 8 will support PlayBook like bezel gestures (the gestures actually take place on the first pixel next to the bezel, apparently not in the bezel itself). Gestures for the OS take place on the left/right edges of the screen, while app gestures happen on the top/bottom bezel.
Swipe in from the right to reveal the start button, and swipe in from the left to multitask. You just swipe between active apps like you would on a PlayBook.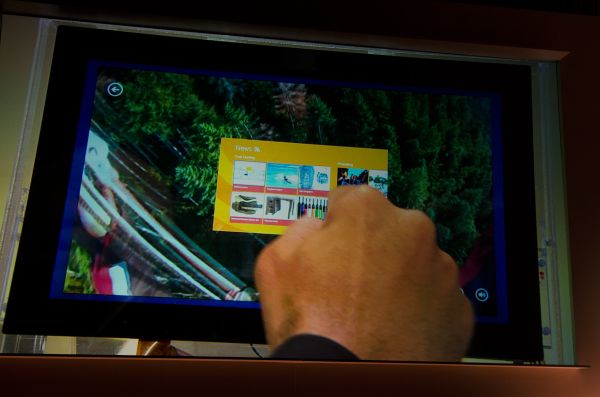 The interface doesn't require a touchscreen, Microsoft showed how you can multitask or switch between screens using a keyboard on a standard PC as well. This will be a common interface across all Windows 8 devices, tablet or standard PC.
Tapping the start button switches between the standard Windows desktop and the new tile interface. You can even display multiple applications on the screen at the same time using Windows 8's snap feature.
With a widescreen display (apparently snap isn't supported yet on 4:3s) you can display two apps side by side in the new tablet style UI: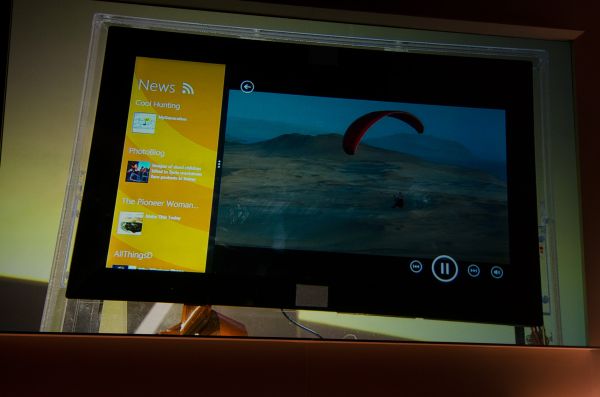 You can even have a standard Windows 8 desktop on one side and a new Windows 8 app on the other.
Microsoft also mentioned that Windows 8 will have the same system requirements or lower vs Windows 7.