Test Setup
Comparison to Other Reviews
Where applicable, the results in this review are directly compared to the following chipsets and boards which we have reviewed previously:
Power Consumption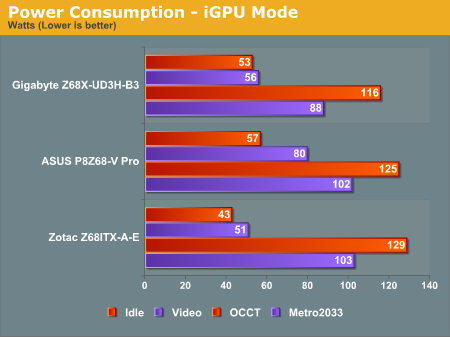 The Zotac board does very well in low power scenarios, such as idling and in HD video playback mode, compared to the other Z68 boards we've tested. However some of that may stem from the fact that those boards were of a larger size.
CPU Temperatures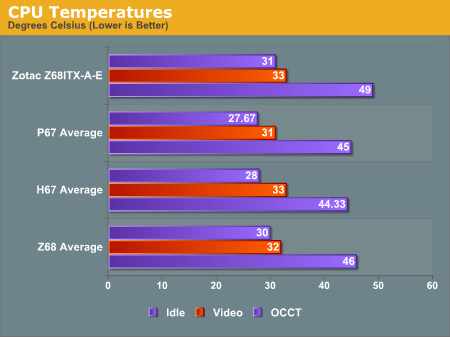 In comparison, the Zotac board is hotter than almost all the other boards we've tested. This was confirmation of my own experiences, whereby placing my hand near the cooler, I would feel the heat being generated.