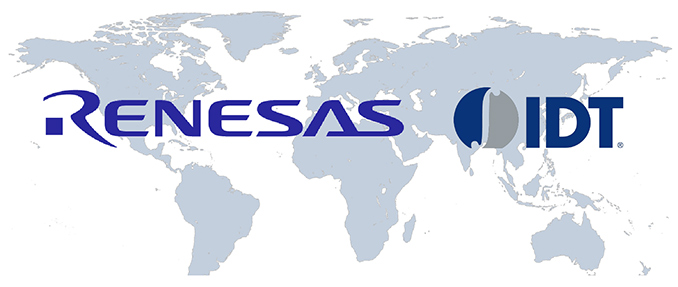 Renesas this month has announced plans to acquire IDT, making the move as part of a larger bid to expand its product portfolio with IDT's analog mixed-signal capabilities. The takeover will enable Renesas to strenghten its positions in the automotive applications market while also entering brand new markets from where it traditionally has been absent. The transaction has been approved by boards of directors of both companies and is expected to be completed within the first half of 2019, following approval by shareholders and regulators.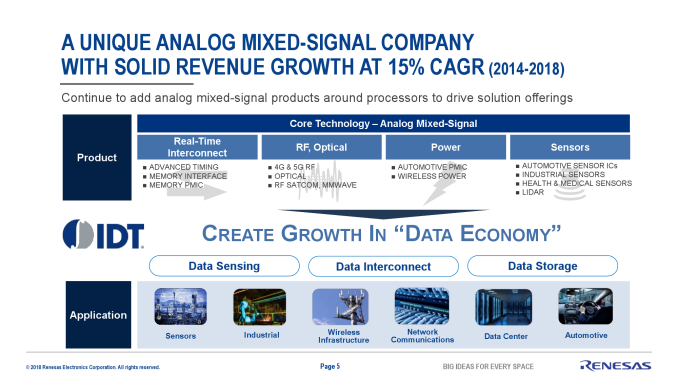 Renesas, which over the has years absorbed semiconductor assets from Hitachi, Mitsubishi Electric, and NEC, is a leading supplier of chips for various embedded solutions. Today the company is the largest supplier of SoCs, microcontrollers, and other chips for automotive applications, which has become a cornerstone of its business. Meanwhile, with the arrival of electric and autonomous vehicles the automotive market is evolving rapidly these days, and Renesas believes that in order to maintain and strengthen its hand going forward, it will need to offer solutions featuring a higher level of integration than the company's products offer today. Furthermore, Renesas wants to take advantage of growing demand for semiconductors aimed at datacenters, industrial, communication infrastructure, and general IoT (the markets that are set to grow partly because of the revolution that is happening on the market of automotive applications). In a bid to enhance its product portfolio and gain the IP required to build new platforms for old and new markets alike, Renesas has been on an acquisition spree in the last couple of years.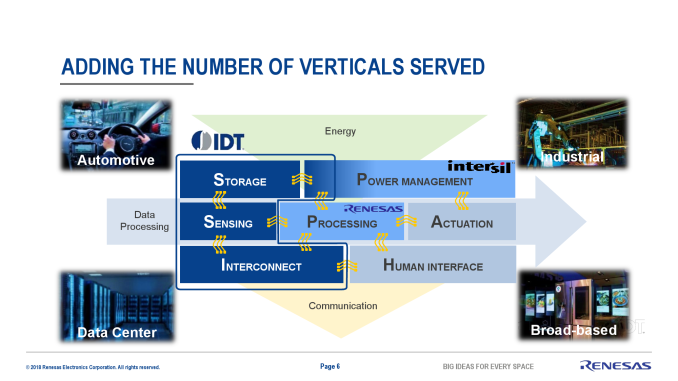 In early 2017 the company took over Intersil, a maker of power management-related analog devices. This time around, the company wants to take over IDT, which will grant it access to a portfolio of devices that includes solutions for RF, high performance timing, memory interfaces, real-time and optical interconnects, wireless power delivery, and advanced sensors. As a result, the combination of IP developed by Renesas, ex-Intersil, IDT, will open up doors to a host of new opportunities for the "new Renesas".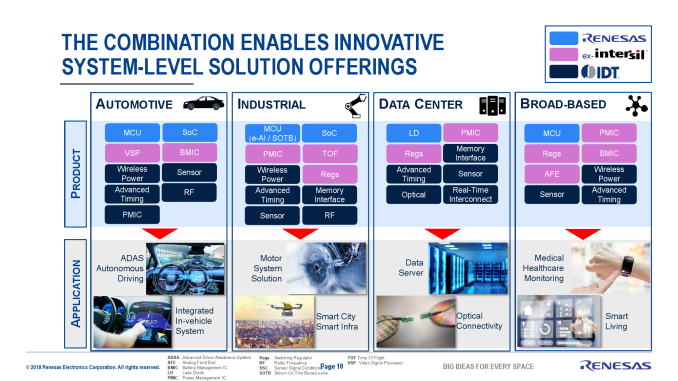 While product lines of Renesas and IDT sometimes overlap, in general they complement each other rather than compete. Therefore, Renesas expects the takeover to have an immediate positive effect on its revenue and margins. In particular, the compbined company will have an annual revenue of around $8 billion, an annual EBITDA of $2.117 billion, and a gross margin of 48.3%.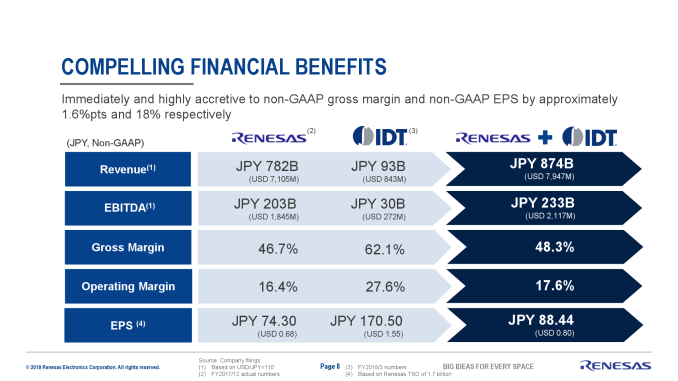 Under the terms of the agreement between Renesas and IDT, shareholders of the latter will sell their stock at a price of $49 per share, for an aggregate equity value of roughly $6.7 billion (about ¥733.0 billion at an exchange rate of 110 yen to the USD). Renesas will use internal cash reserves and a $6.071 billion (¥679 billion) loan from major banks to finance the transaction. Meanwhile, in a bid to acquire IDT, Renesas will establish a wholly owned subsidiary in Delaware that will merge with IDT after shareholders of the latter will receive their cash. As a result, IDT will become a fully-owned subsidiary of Renesas based in Delaware.
Related Reading: